The most valuable US power company, NextEra Energy, is reportedly focusing on green energy for new growth. The new strategy comes as the company's profits were up roughly 70% from 10 years ago, with a capitalization of more than US$150 billion.
NextEra hopes the new Inflation Reduction Act will create the necessary supply and demand for the nascent technology.
"I'm very excited about how this could shape our business and our industry over the long term. It's an enormous growth opportunity."

— Rebecca Kujawa, chief executive of NextEra Energy Resources
The move comes as worldwide sales of electrolyzers, the critical building block for creating green hydrogen, are expected to triple this year.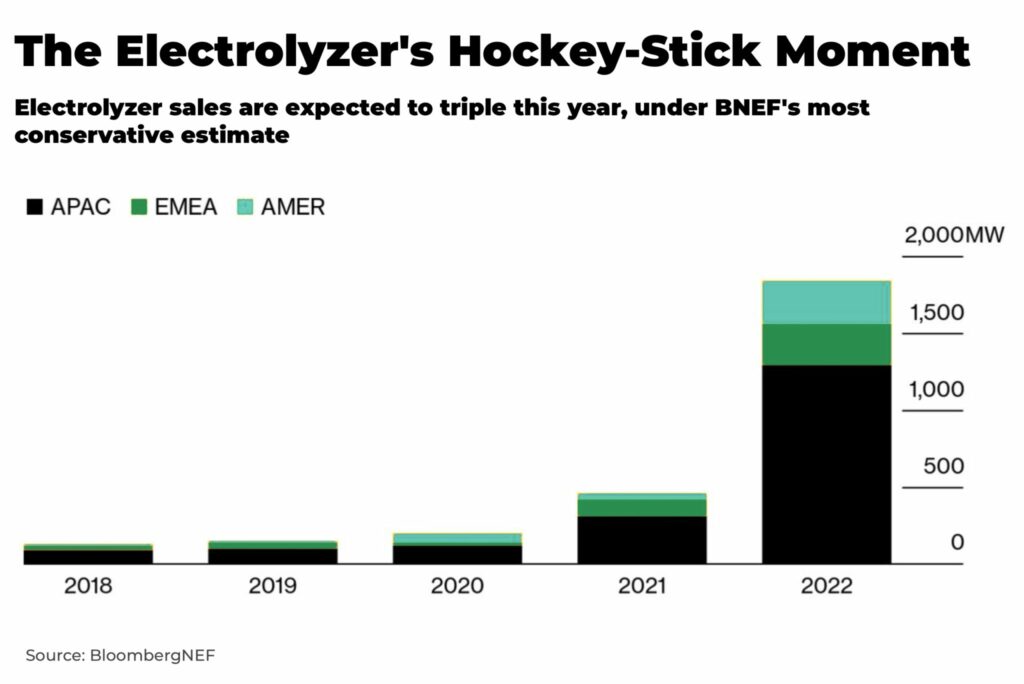 You can read more in our introduction to hydrogen energy: