Announced subsidies for low-carbon hydrogen have increased four times in the last two years, to US$280 billion, according to a new analysis by BloombergNEF.
US$137 billion will come from the US over the next 10 years, driven by the Inflation Reduction Act "compelling" offer of $3 per kilogram of low-carbon hydrogen produced. BNEF estimates  BNEF the cost of clean hydrogen production at $2.3 to $4.8 per kilogram.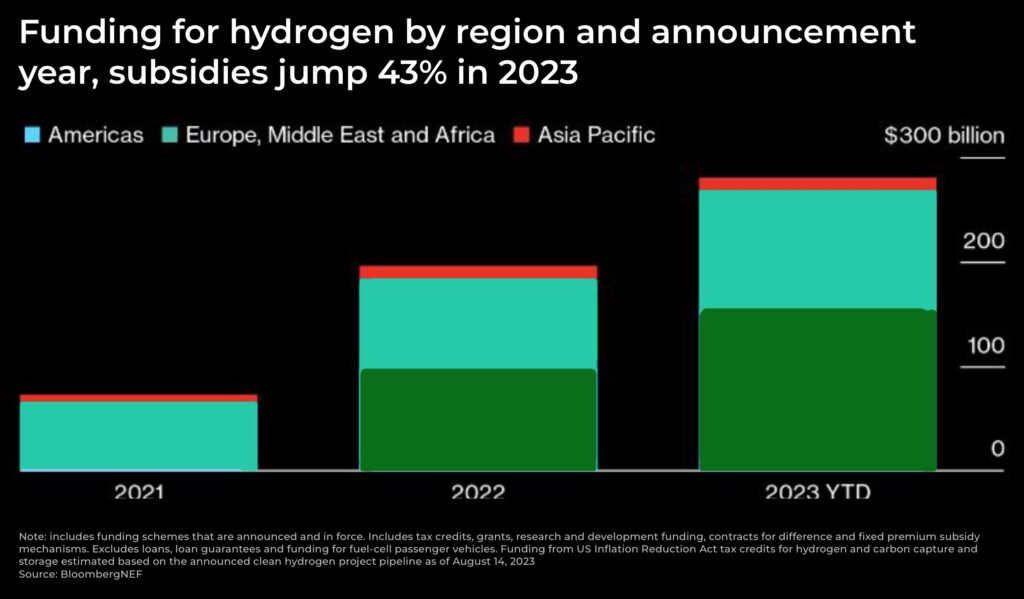 The global market for hydrogen generation has the potential to double to US$250 billion by 2030 and over US$1 trillion by 2050 — significantly decarbonizing vast swathes of global energy production.
Our introduction to the market for investors: