Germany's Economy Minister, Robert Habeck, has announced Germany plans a state fund with investments between US$546 – US$1.1 billion to support the mining of critical minerals.
However, this is only half of the US$2.2 billion originally suggested.
It comes after the EU launched their Critical Raw Materials Act, setting a benchmark for member states to extract 10% of the EU's annual consumption of critical metals.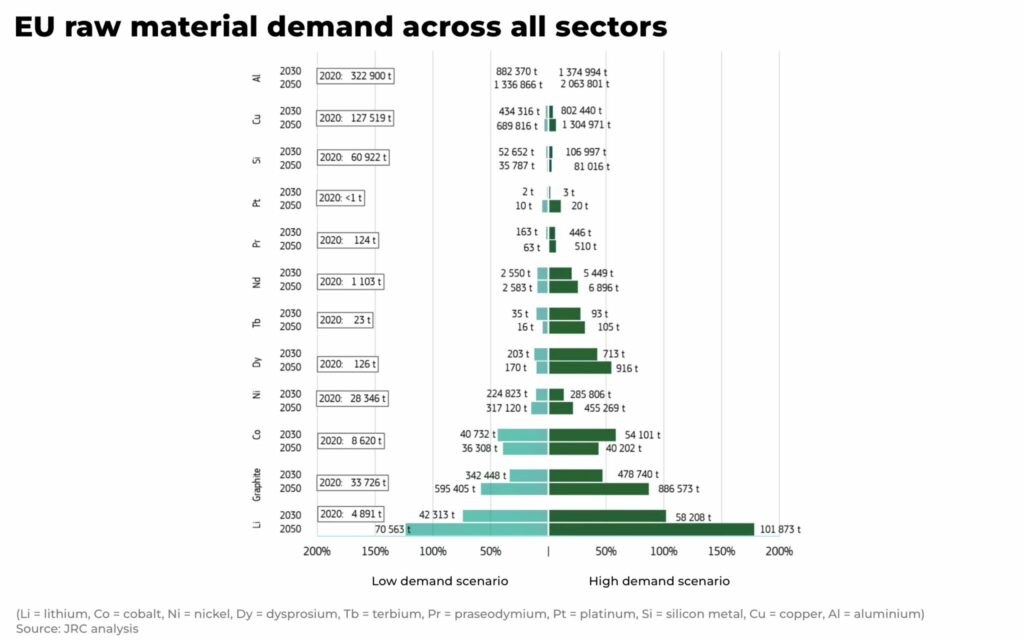 Our analysis on Europe's plan to supercharge their commodities supply: