The revenue from 8,182 public companies with explicit exposure to clean energy in 2022 is estimated to be US$2.56 trillion — or, 2.6% of GDP — according to new research by BloombergNEF.
The amount is double the total investment in clean energy in 2022, highlighting the significant sums of money, both investment and revenue, involved in the energy transition.
Power utilities and renewable manufacturers and developers account for two-thirds of the total.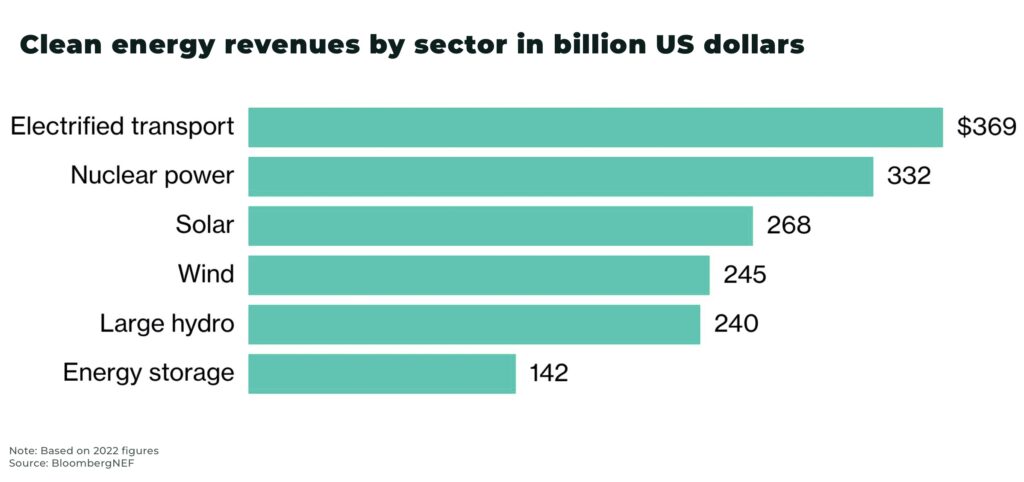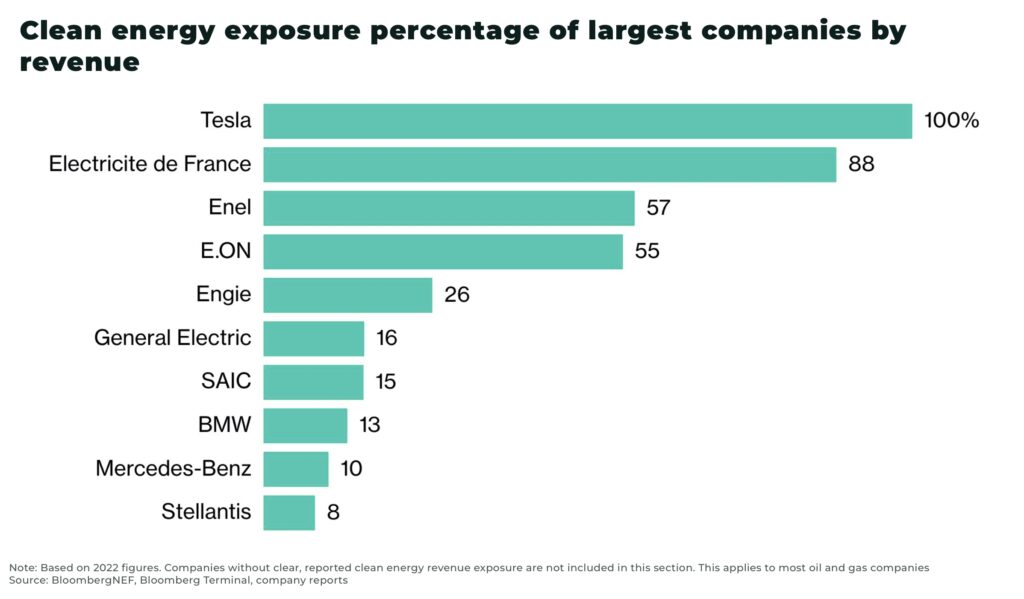 "While automakers like Volkswagen and Toyota are among the biggest earners in the rankings, their exposure remains low and so the auto industry only contributes $370 billion to the total"

— Mike Daly, lead author of the report
Listed electric utilities like EDF, Enel and E.ON accounted for US$1.06 trillion (42% of the total) in clean energy revenues, followed by renewable energy manufacturers and developers including CATL, Vestas, Trina Solar, contributing $628 billion (25%) in clean energy revenues in 2022.