Graphite demand and prices are forecast to stay strong until 2033, according to data by FastMarkets. Graphite market outlook will be driven by electric vehicle lithium-ion batteries, the West's desire to diversify from China, and a push for more environmentally-friendly supply.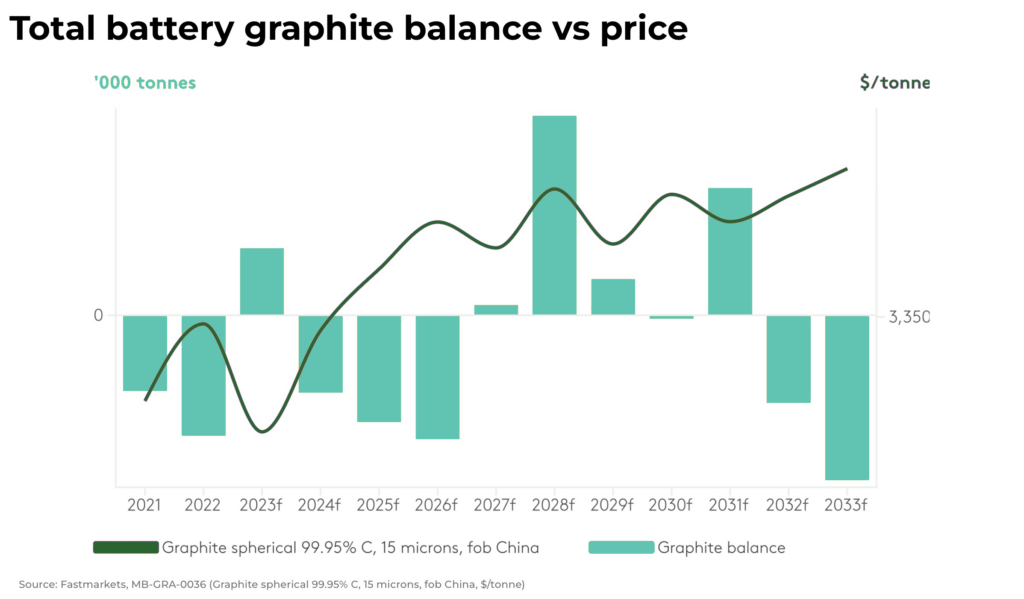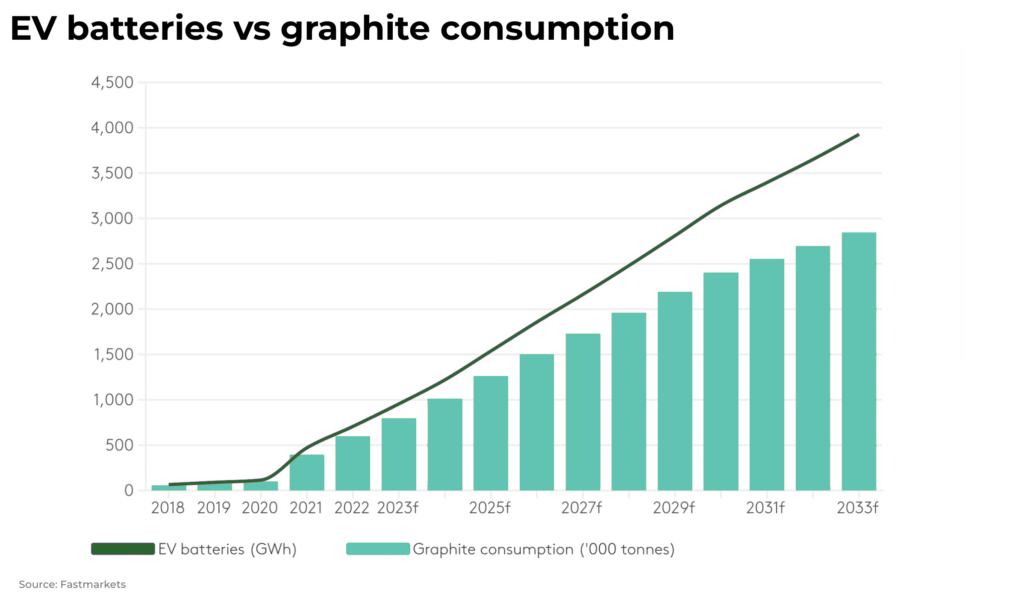 "We expect to see premium pricing structures emerge in ex-China markets to reflect higher costs associated with ESG friendly supply, but also to encourage the much-needed investment in the sector to prompt the development of localized and diversified supply. Without additional investment, the market will fall into a significant deficit beyond 2030"

— FastMarkets
Natural graphite is a critical element for electric vehicle batteries and energy storage systems and it's facing a potential 1.2-million-metric-ton supply shortage in 2030, rising to 8 million tons by 2040.
Our report on graphite mining at a turning point: