According to a new, non-profit survey, the percentage of Canadians who would like further development of nuclear power has increased from 51% in 2021 to 57% in 2023.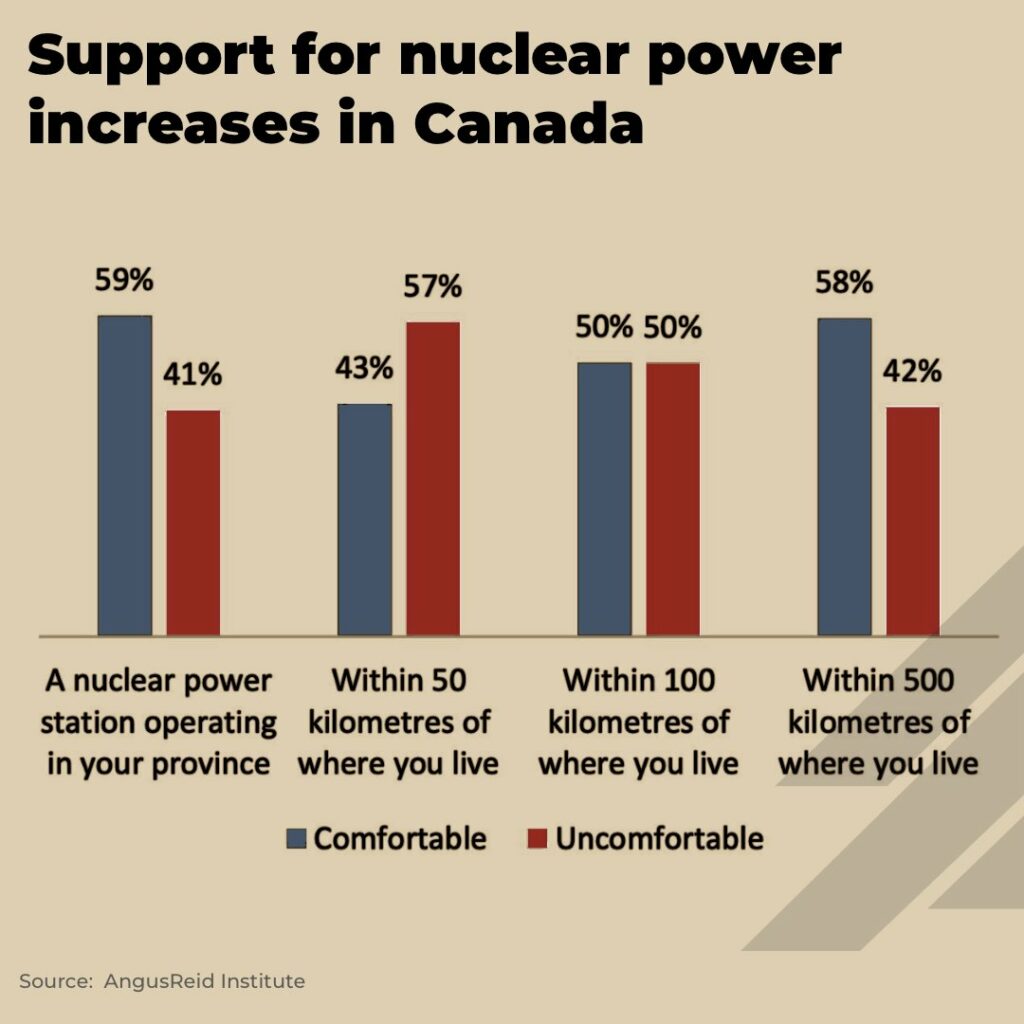 "As the world pushes towards net-zero emissions targets, and away from the war influenced roller coaster of fossil fuel prices, many countries – including Canada – are putting the nuclear option back on the table"

— Angus Reid Institute, Nuclear Energy report
Uranium is at the start of a 10-year bull market, according to our new report. The Oregon Group forecasts the uranium market will be positively impacted by a large net increase in global nuclear reactors, which require uranium as fuel.