The US Department of Energy (DOE) has added copper and aluminium to their 2023 critical mineral list.
This is especially important as the DOE critical materials list inform eligibility for tax credits under the US Inflation Reduction Act.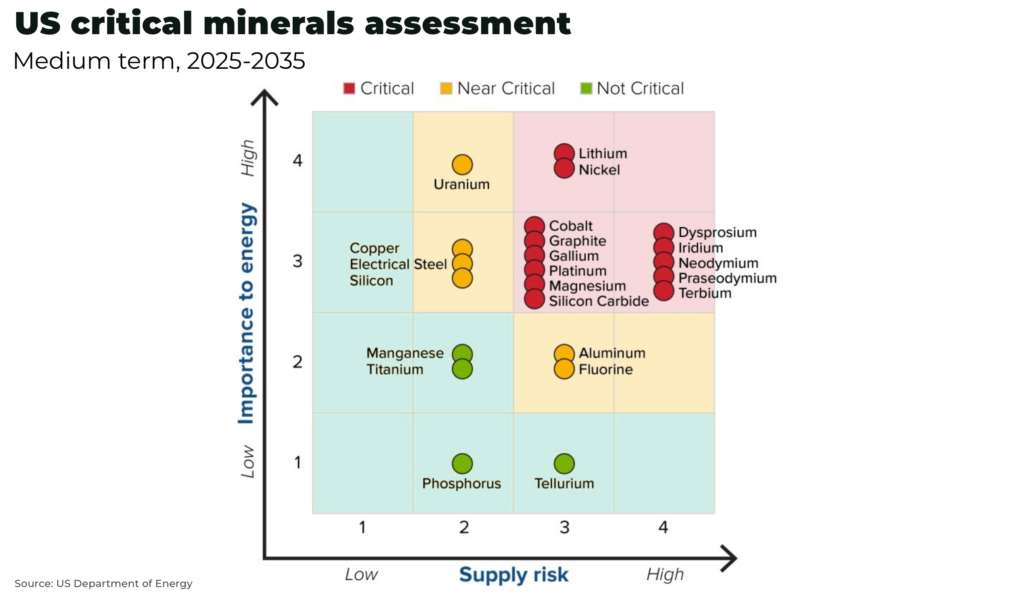 As we've highlighted in our recent analysis on copper, demand is expected to increase sharply — by 100% by 2035 to 50MMt — driven by the energy transition, expanding electric grids and building electric batteries.
The problem is supply.
"As our nation continues the transition to a clean energy economy, it is our responsibility to anticipate critical material supply chains needed to manufacture our most promising clean energy generation, transmission, storage and end-use technologies, including solar panels, wind turbines, power electronics, lighting, and electric vehicles,"

— Alejandro Moreno, Acting Assistant Secretary for DOE's Office of Energy Efficiency and Renewable Energy (EERE)
The full list of new minerals added to the 2023 list include: aluminum, cobalt, copper, dysprosium, electrical steel (grain-oriented steel, non-grain-oriented steel, and amorphous steel), fluorine, gallium, iridium, lithium, magnesium, natural graphite, neodymium, nickel, platinum, praseodymium, terbium, silicon, and silicon carbide.
Read our latest update on copper here: