Central banks bought up a record 387 tonnes of gold in the first half of 2023, according to the World Gold Council. This trend continued with another 55 tonnes added to central bank reserves in July.
"Buying activity remains widespread and distributed among both emerging and developed countries" — World Gold Council, Gold Demand Trends Q2 2023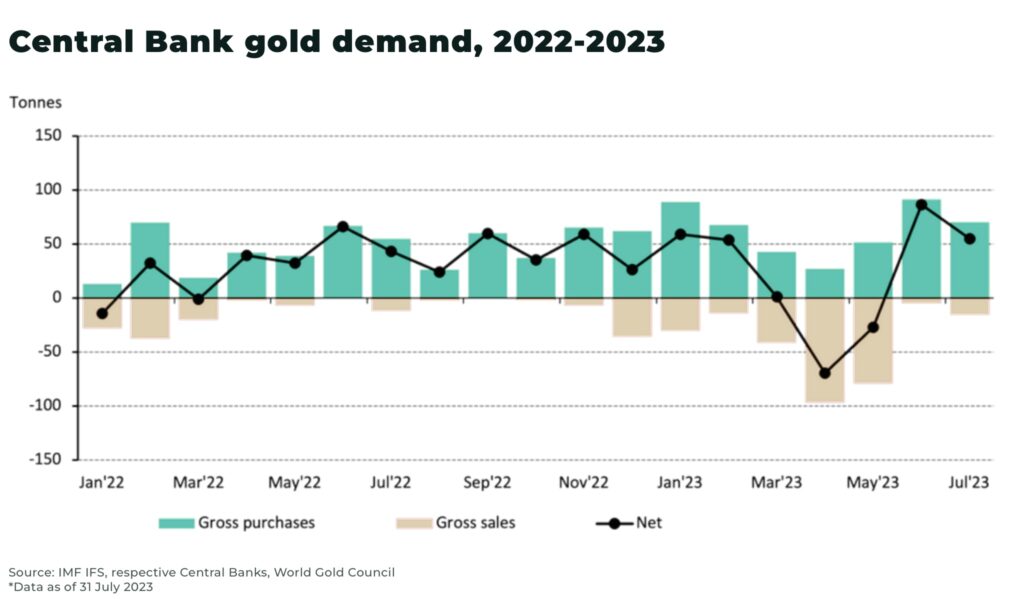 Gold prices have faced headwinds in August, dipping below US$1,900/oz, driven particularly by high interest rates, strength of the dollar, and changes in 10-year yields impacted sentiment, particularly in ETFs (which saw another monthly outflow in August, with total AUM falling US$3bn (46t)).
However, central bank buying has helped support prices.
"Investors' allocation to gold looks rather high by historical standards at the moment and one needs to assume a structural increase in central bank demand beyond historical norms (due to fear of sanctions or general diversification away from G7 government bonds) to be bullish on gold"

— Nikolaos Panigirtzoglou, JPMorgan Strategist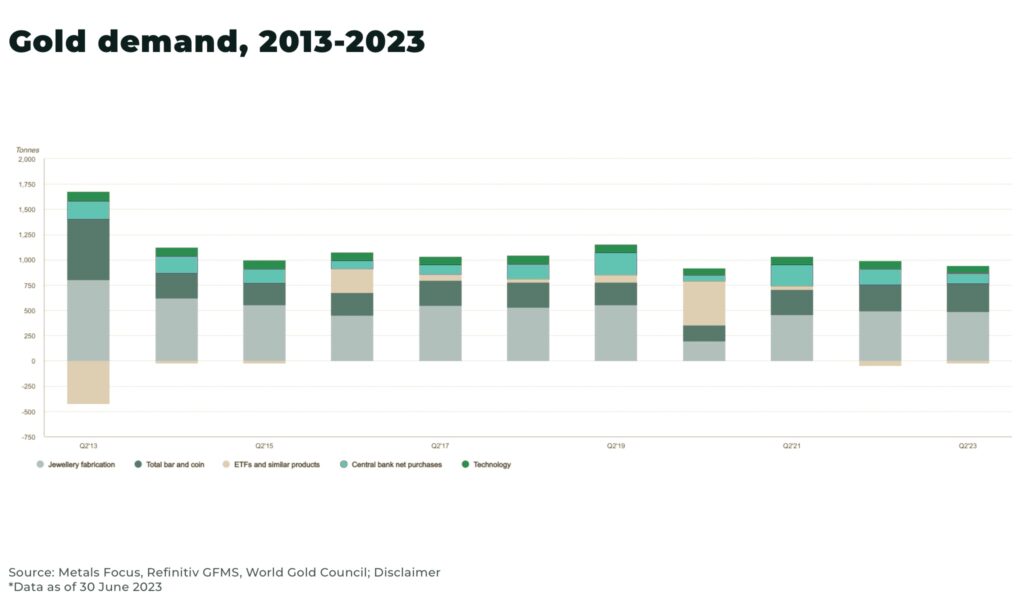 The People's Bank of China (PBoC) was the largest buyer, purchasing 23 tonnes in July, and 126 tonnes in the year in the year to date.
Our analysis on the fundamentals and risks that have driven the price of gold to record prices in 2023: