Silver production in Peru, the third largest producer in the world with the third largest reserves, is the lowest it's been for two decades (excluding the Covid pandemic lockdowns).
The fall comes as the global silver market had a deficit of 237.7 million ounces in 2022, described by the World Silver Institute in it's 2023 World Silver Survey as "possibly the most significant deficit on record".
Also in Mexico, the largest silver producer in the world, saw it's steepest drop in June 2023 since July 2022, down 10.4% from April 2023.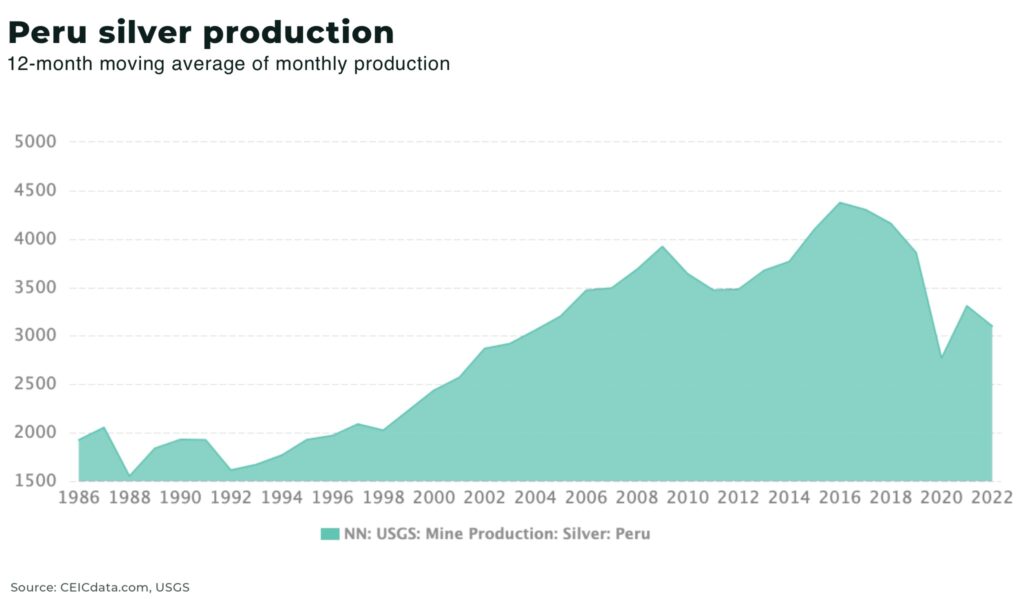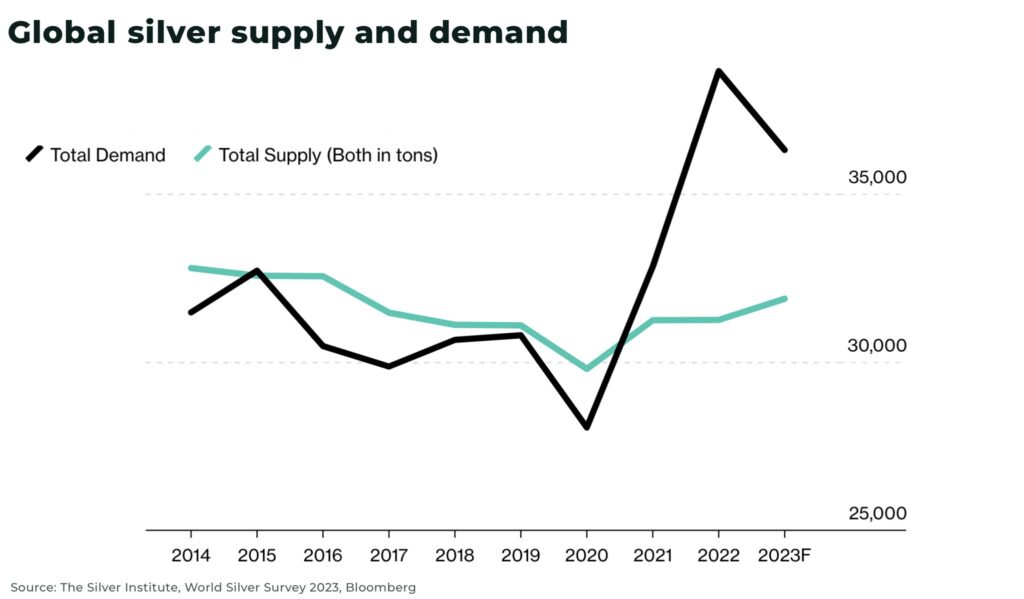 Our report on the rise of silver, with new green energy demand, but constrained by interest rates and the dollar: