With US$1 billion of investment from Chinese companies over the last 2 years in Zimbabwe to produce and export lithium, the country has the potential to become the world's fifth largest exporter of the critical mineral, according to mining consultancy CRU.
The investments could boost capacity to 192,000 tons of lithium carbonate equivalent (LCE) per year of petalite and spodumene in 2027, from 13,000 tons per year LCE in 2022.
"These investments will place Zimbabwe as the fifth largest primary producer of lithium by 2025, after Argentina, contributing more than either Canada or Brazil"

— Cameron Hughes, a battery markets analyst at CRU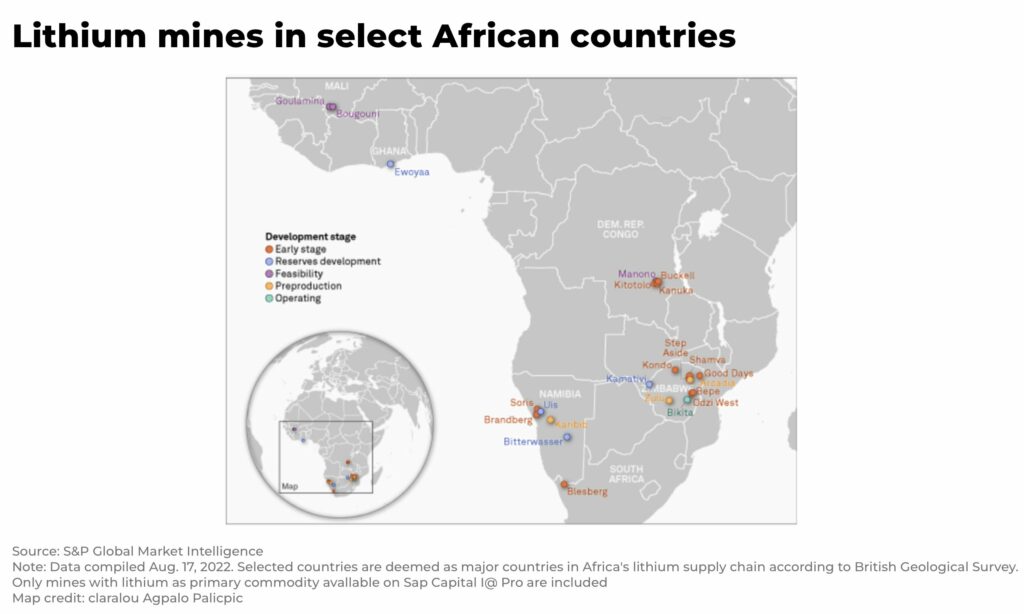 The investment comes as demand for lithium is forecast to increase up to x40 times between 2022 – 2040, driven by global sales of electric cars and batteries.
The potential opportunity in Zimbabwe was flagged by The Oregon Group at the start of this year, our analysis: