The critical mineral mining industry currently employs more than 800,000 workers, which could double by 2030 to meet net-zero targets, according to the latest IEA World Energy Employment 2023 report.
Between 2019-2022, more than 180,000 jobs were added in critical mineral mining, with the workforce growing at an average of 8% per year and by 25% in 2022 due to rising demand from battery manufacturers.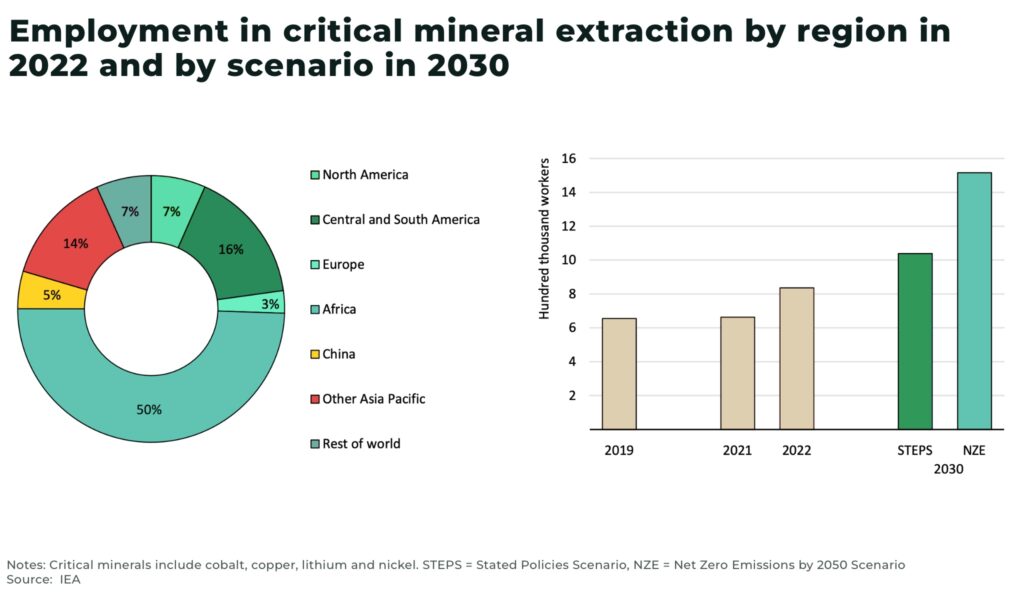 (Employment in critical minerals processing is not included due to insufficient data.)
Mining jobs in critical minerals are concentrated in major producers, including Indonesia, South America and Africa. And, volume mined does not always correlate to size of the workforce, for example, with cobalt, employment is estimated to be higher due to the larger number of small, artisanal miners; lithium, by comparison, can be extracted with brine techniques which can be highly mechanized.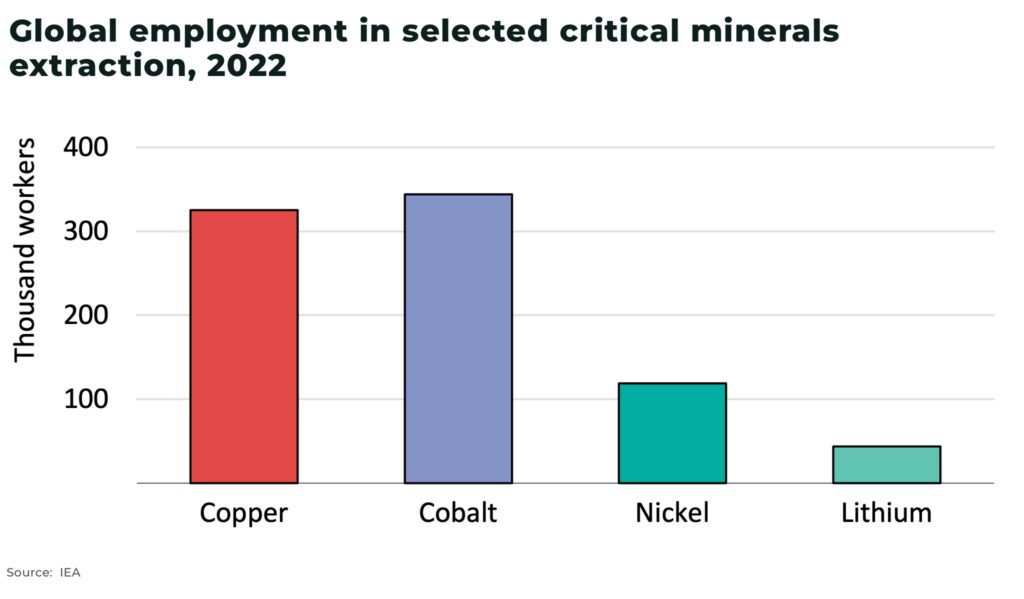 However, as highlighted in our recent analysis, the mining industry is running out of miners due to retirement and a recruitment crisis among younger workers.