A new report — Corporate Minds on Climate Action, by Conservation International and We Mean Business Coalition — surveyed 502 business leaders from 500 medium-to-large businesses across the US, UK and EU found 89% say carbon credits are important to compensate for unabated emissions that organizations not yet able to eliminate or neutralize.
And, just as importantly — and against the grain of a regular criticism of the voluntary carbon markets — is that 51% said carbon credits allow them to take immediate climate action alongside ongoing work intended to directly reduce emissions in the longer term.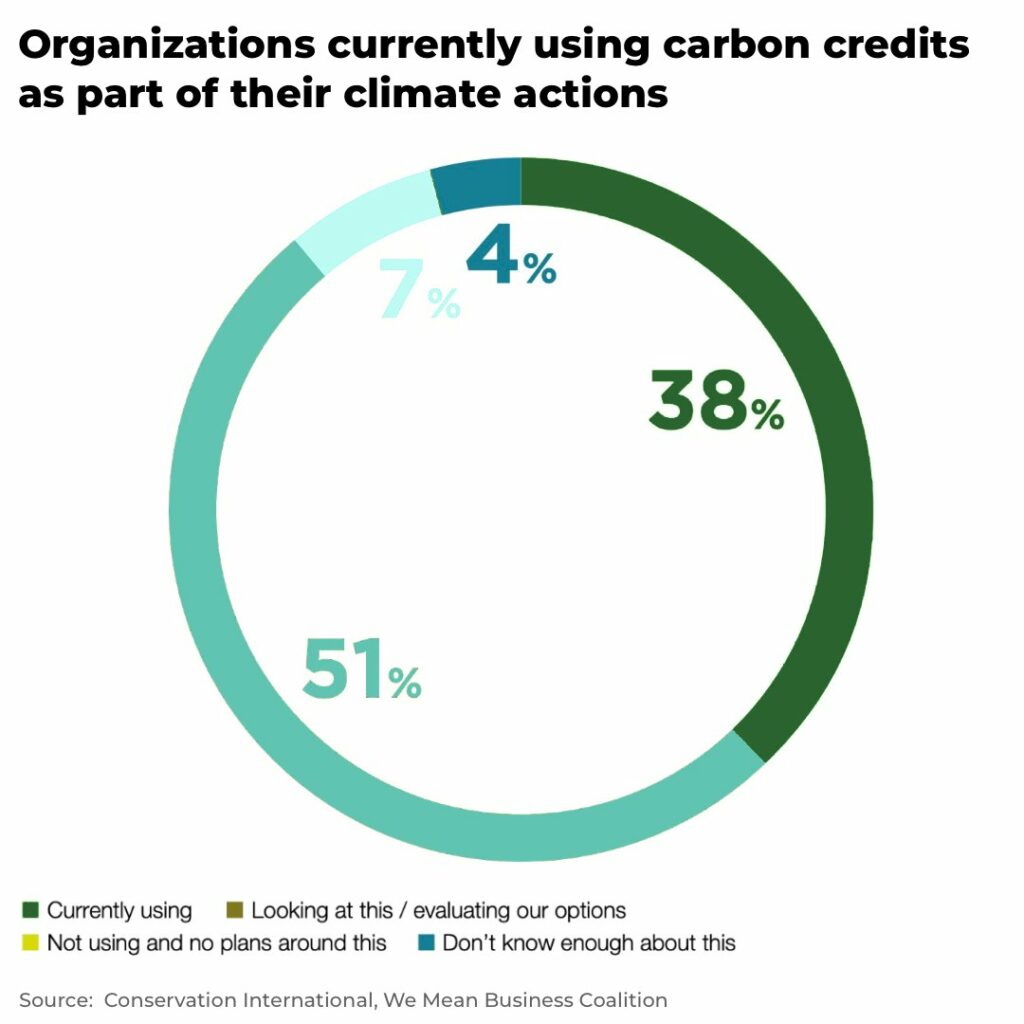 Listen to our podcast on the road ahead for carbon credits.