Lithium mines across the African continent are forecast to increase production x30 by 2027, from 2022's levels — accounting for 12% of global supply, compared with 1% in 2022.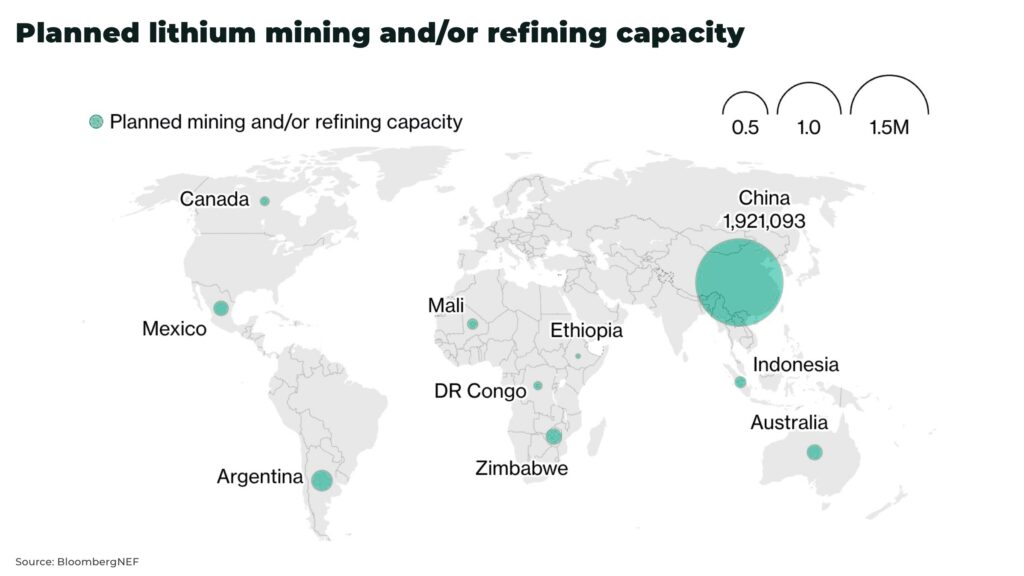 China, the world's largest refiner of lithium, is making significant deals with companies and countries across Africa to supply their increasing lithium demand for their electric vehicle (EV) manufacturers.
The first shipments of lithium concentrate were sent to Zhejiang Huayou Cobalt Co last month from Zimbabwe.
"Chinese investment in Africa is definitely the largest source of capital for battery material supply in recent years"

— Martin Jackson, London-based head of battery raw materials at CRU Group
It comes as both the US and Eu are moving towards more deals with African countries.
Demand for lithium is forecast to increase up to x40 times between 2022 – 2040, driven by global sales of electric cars and batteries. The top three lithium producing countries are currently Australia, Chile and China, accounting for over 90% of global production.
Our analysis on how Zimbabwe is fast becoming a significant player in the global lithium market: