A new Australia government report forecasts that the global energy transition will lead to a steady increase in demand for copper, nickel, lithium and other critical minerals.
Lithium alone is expected to increase from $5billion in 2021-22 to $19billion from 2022-28.
Coal, is expected to fall from $65billion in 2022-23 to $19billion by 2027-28.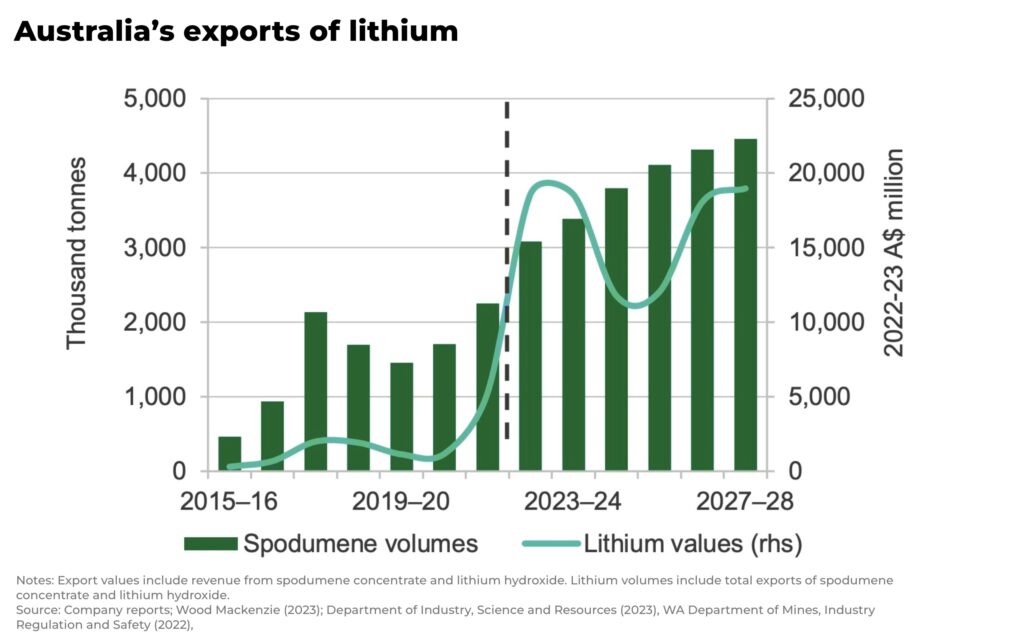 Annual exports of copper, alumina, lithium and nickel will reach A$49 billion by 2027-28. The department does not provide a breakdown of other critical minerals such as cobalt and rare earths.
In total, resources and energy exports are projected to earn more than $2 trillion for Australia over the next six years