China has introduced new export controls on graphite on "national security" grounds.
China dominates the global supply chain for graphite, producing 820,000 metric tonnes of natural graphite in 2021, according to the US Geological Survey, against world production of only 1 million metric tonnes — 82% of global production.
China will now require special "dual-use item" export controls for three grades of graphite from December 1, the Ministry of Commerce and the General Administration of Customs.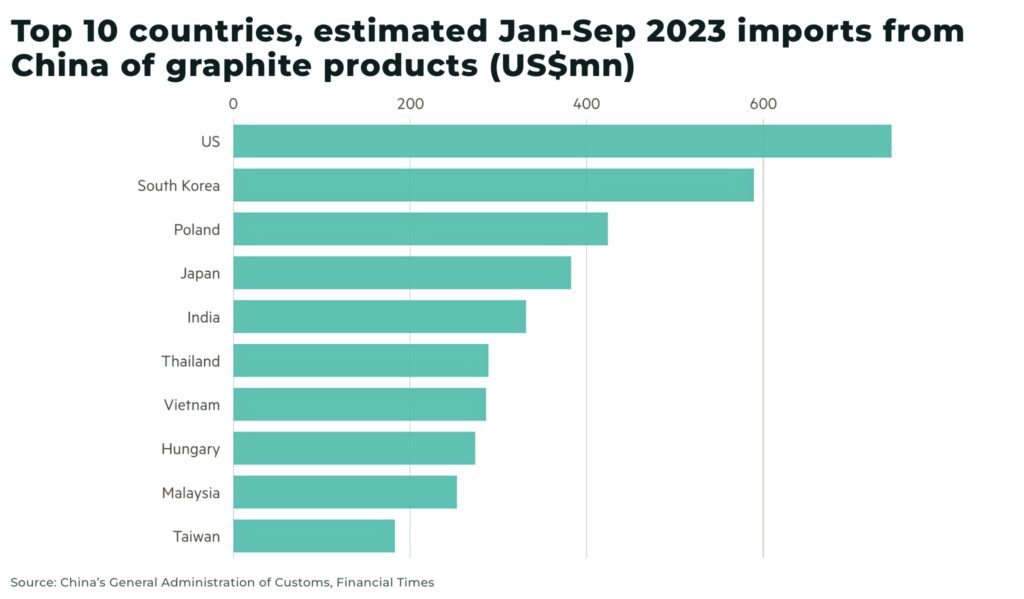 In August, China restricted exports of gallium and germanium, two metals that are crucial for parts of the semiconductor, telecommunications and electric-vehicle industries.
The move comes as rising demand for electric batteries in the second half of 2023 means demand could begin to outstrip supply.
Our analysis on graphite market at a turning point: