China's top leaders have suggested new support for the country's economy ahead of what they describe as "new difficulties and challenges", according to a Xinhua readout of the latest meeting of the country's top leaders.
"The meeting called for carrying out macroeconomic regulation with precision and force, strengthening counter-cyclical regulation, and making more policy options available"

— Xinhua, CPC leadership maps out priorities for China's economic development in H2
In particular, the meeting focused on potential new support for the property sector, including:
adjustments and optimizations in real estate policies
city-specific measures to better meet residents' essential housing demand
use of policy toolkit to advance the development of the real estate market
expanding the supply of government-subsidized housing
Other announcements included demanding efforts to boost domestic demand and consumption, support private investment, with measures to keep the country's foreign trade and investment "stable", as well as efforts to defuse local government debt risks.
China's property market makes up approximately 40% of the country's demand for steel, as well as significant demand for metals like copper, aluminum and zinc.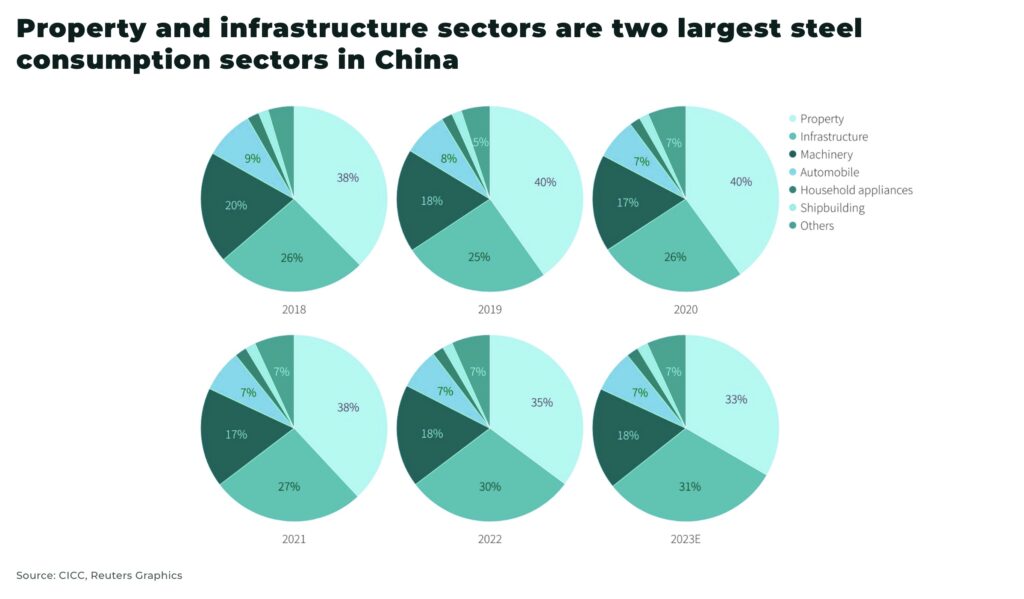 The announcement has boosted commodity prices, although the readout did not suggest any new major fiscal policies or monetary loosening.
For further analysis on what China's economy means for commodity markets: