The number of S&P companies citing environmental, social and governance factors during their earnings calls has fallen from a peak of 156 in Q4 2021 to 74 in Q1 2023, a fall of 23%, according to a new report.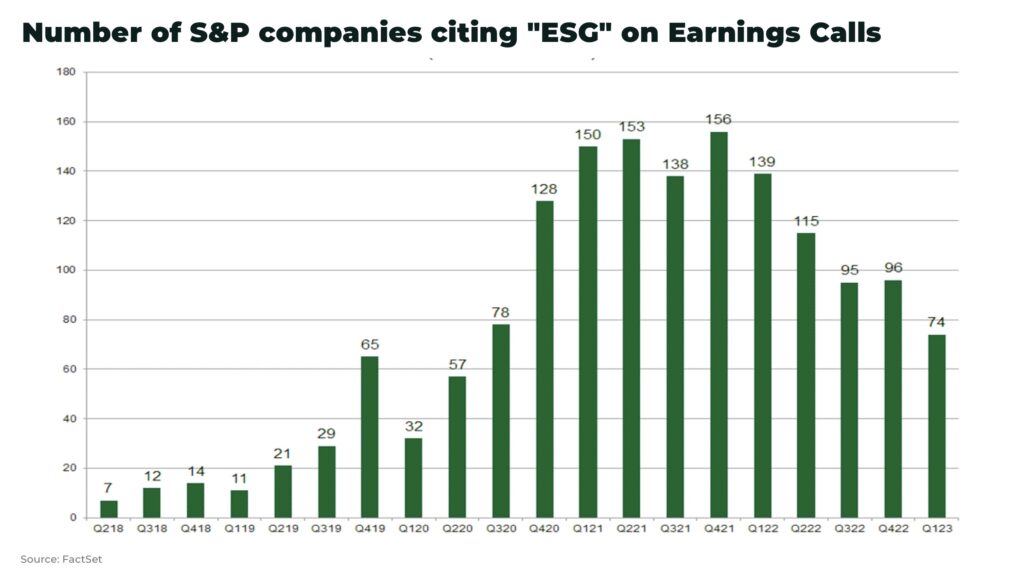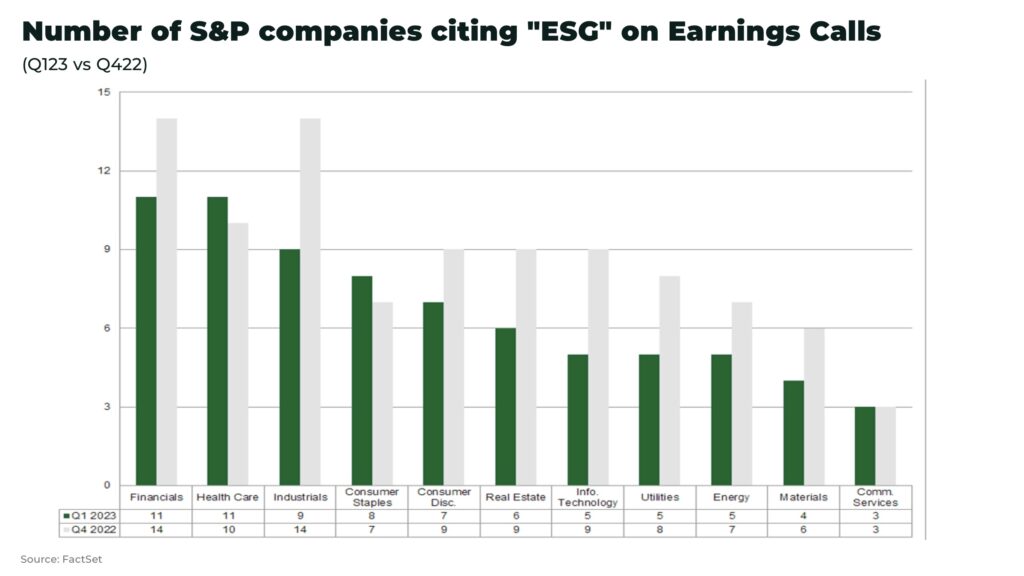 This does not mean that investment in clean energy is falling, in fact, quite the opposite.
An estimated US$2.8 trillion is set to be invested globally in energy in 2023, with an record 60% to be spent on clean technologies (such as renewables, electric vehicles, nuclear power, grids, etc) and $1 trillion on coal, gas and oil — according to the IEA's latest report, World Energy Investment 2023.
However, it adds further evidence that we may have reached "Peak Green." Our analysis on what this would mean for investors: