20 of the world's largest broad-based commodity exchange traded funds (ETFs) have seen positive net investments of US$1 billion over July-August, 2023 — after almost a year of outflows, according to Bloomberg.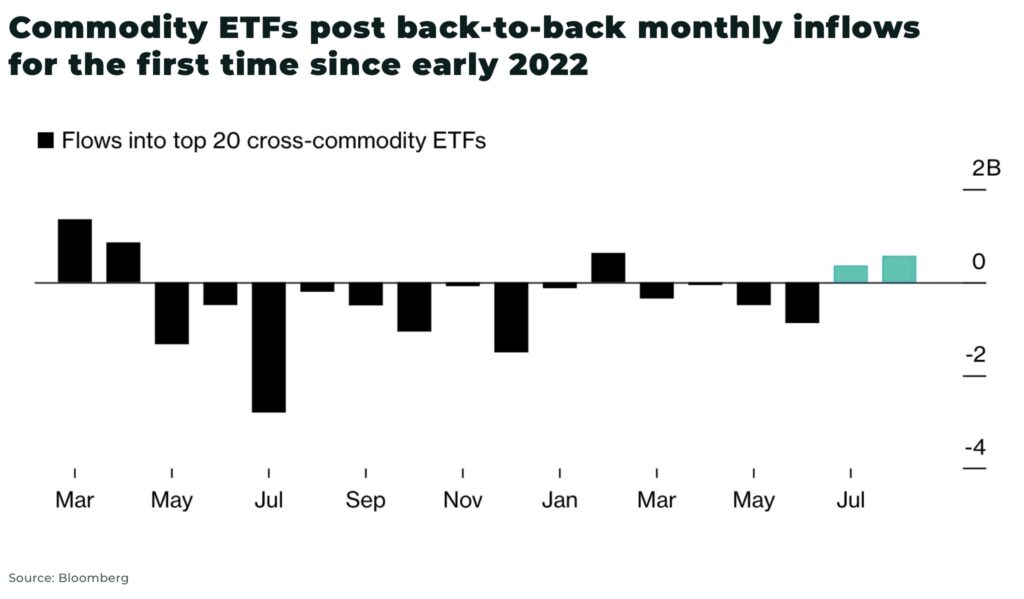 Over the past five quarters, the same 20 ETFs lost US$8 billion.
The positive investment comes after concerns over a slowing global economy.