The world's largest copper producer — with 28% of global production — has reported another monthly fall in copper exports.
It comes after, earlier this year, production fell to its lowest monthly output for six years.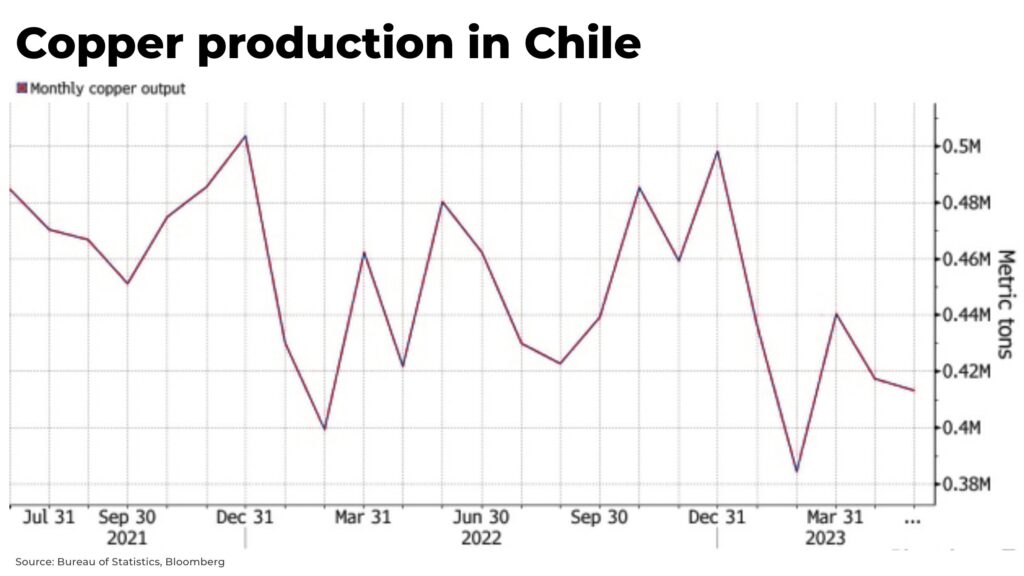 "It has been a complex year in terms of production, costs and surplus generation, which has challenged us to find ways to improve our future performance"

— Andre Sougarret, chief executive officer, Codelco
Copper demand is forecast to increase by more than 100% by 2035, from current production of 25 million metric tons (MMt) to 50MMt. This will continue to grow to 53MMT by 2050.
Stay subscribed for our upcoming report on copper.