Supply chains for both critical minerals and clean tech will remain — and, in some cases, be increasingly — geographically concentrated in China, according to the latest IEA's World Energy Outlook 2023 report.
This includes refined lithium, cobalt, solar PV, wind, electric batteries, hydrogen electrolysers, and heat pumps. Nickel will increasingly be concentrated in Indonesia.
"Energy transitions also bring new risks to energy security"

— IEA, World Energy Outlook 2023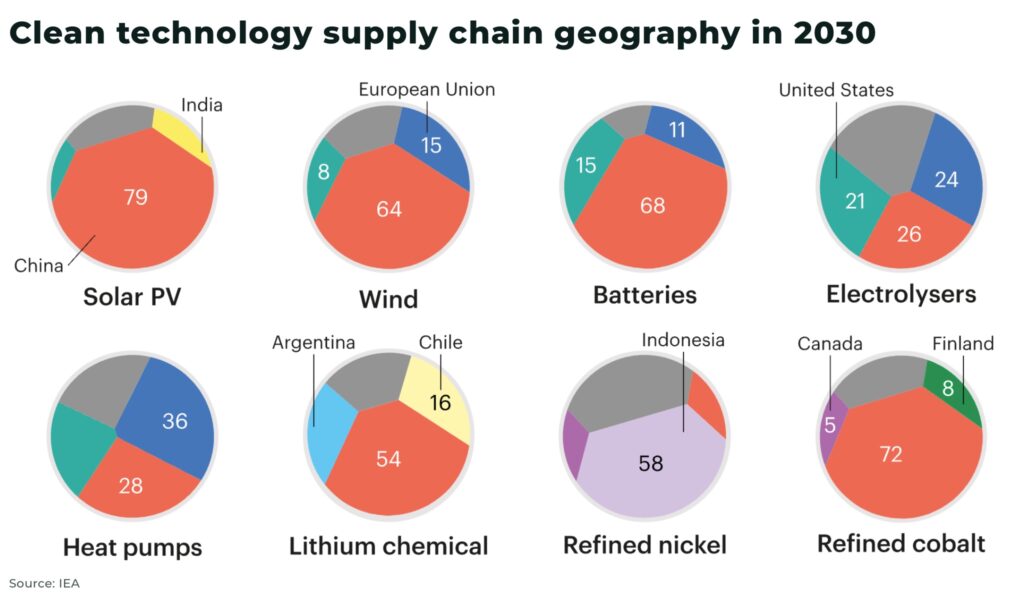 The IEA recommends diversified investment to meet growing demand, but international partnerships will also be necessary, to create more secure supply chains.
As we have highlighted in our analysis, the US and its allies are working to diversify and secure it's supply chain for critical minerals, from Australia to Canada: