Diesel makes up approximately 85-90% of demand for distillate, so the latest figures from EIA add to concern that high prices are leading to demand destruction, which will have an wider impact on the economy.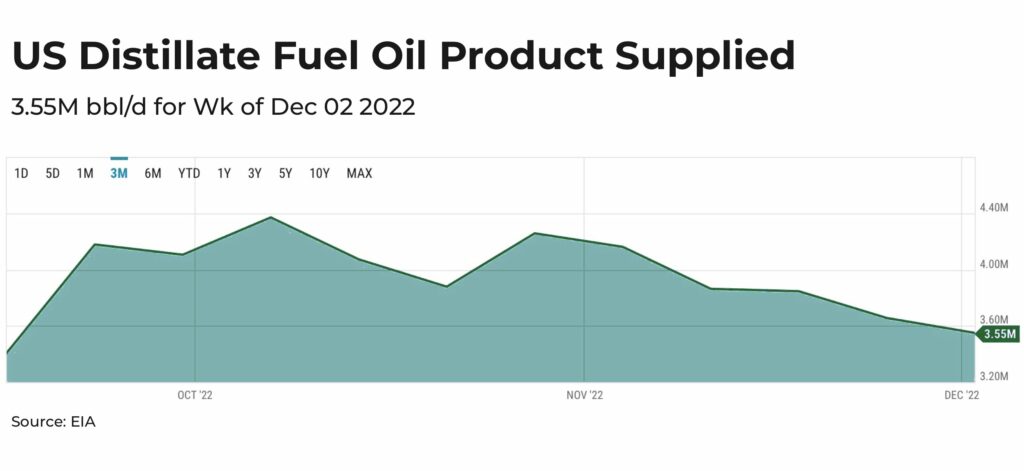 We expect lower demand and prices to mean inventories will begin to build, which will provide some relief, but will not solve the underlying issues.
Our analysis on the road out of the global diesel crisis.