The diesel prompt spread — the difference between its two nearest futures contract — has spiked as traders pay to secure their inventories.
The tight demand comes during what is normally a low demand period in summer, ahead of higher winter demand, highlighting the volatility of the market.
In France, two weeks of industry strike action at French refineries have impacted supply, which is already tight after a ban on diesel from Russia on February 5.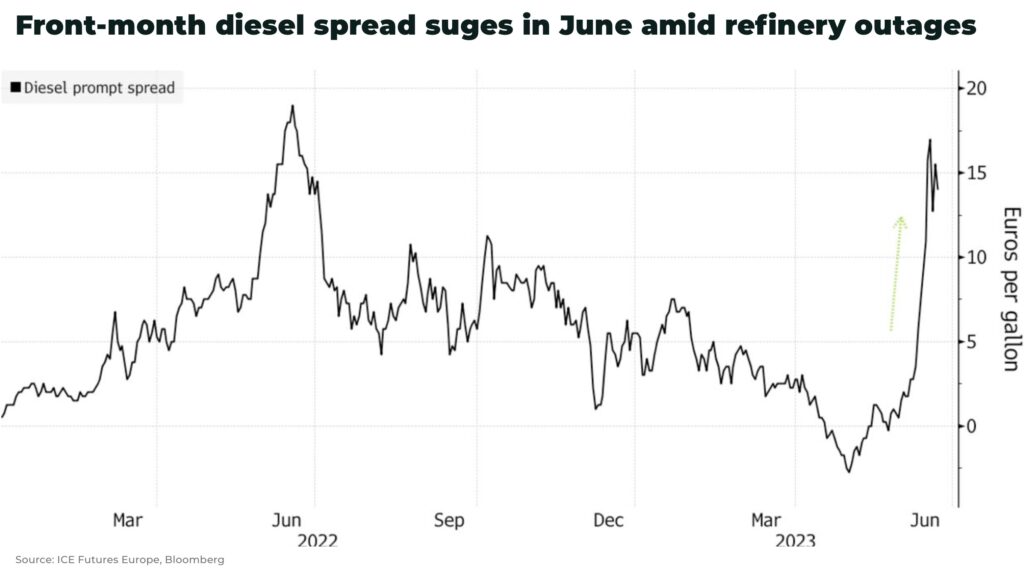 Our analysis on the problems in the global diesel market and the way out: