The European Commission has released a call for views on the implementation of it's Carbon Border Adjustment Mechanism (CBAM) that starts it's transitional phase from October 1 to 2025.
"In the CBAM's transitional phase, traders will only have to report on the emissions embedded in their imports subject to the mechanism without paying any financial adjustment. This will give time for businesses to prepare and will provide the necessary information to fine-tune the definitive methodology by 2026"

— European Commission, The Carbon Border Adjustment Mechanism starts applying in its transitional phase as of 1 October: Commission consults on reporting obligations
The European Union's CBAM is expected to have a substantial impact on global trade and the energy transition.
An S&P Global Commodity Insights analysis shows Canada, Brazil, South Africa, and Turkey will be most exposed to the mechanism, with iron and steel by far the biggest sector targeted.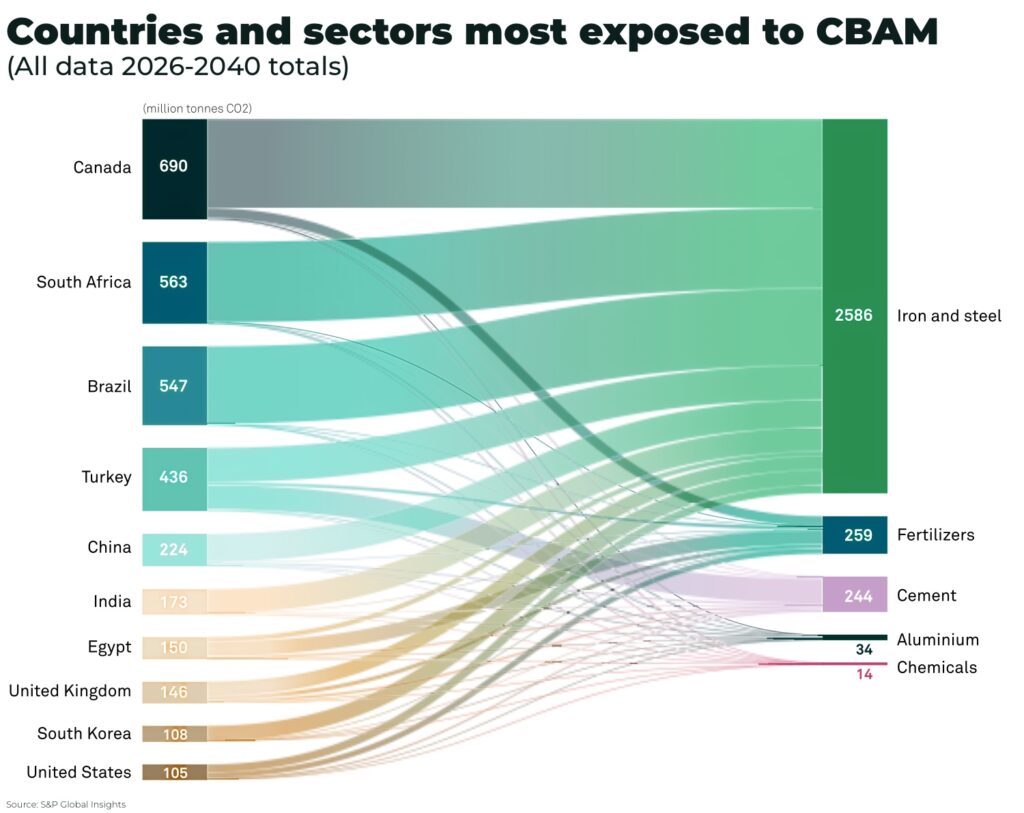 For investors, our latest analysis is what you need to know to stay ahead: