Global food prices increased 1.3%, up from June, driven particularly by a sharp increase in the FAO Vegetable Oil Price Index, which rose 12.1% from June after seven months of consecutive declines.
The increase comes after the termination of the Black Sea Grain Initiative between Russia and Ukraine, as well as an export ban on rice by India.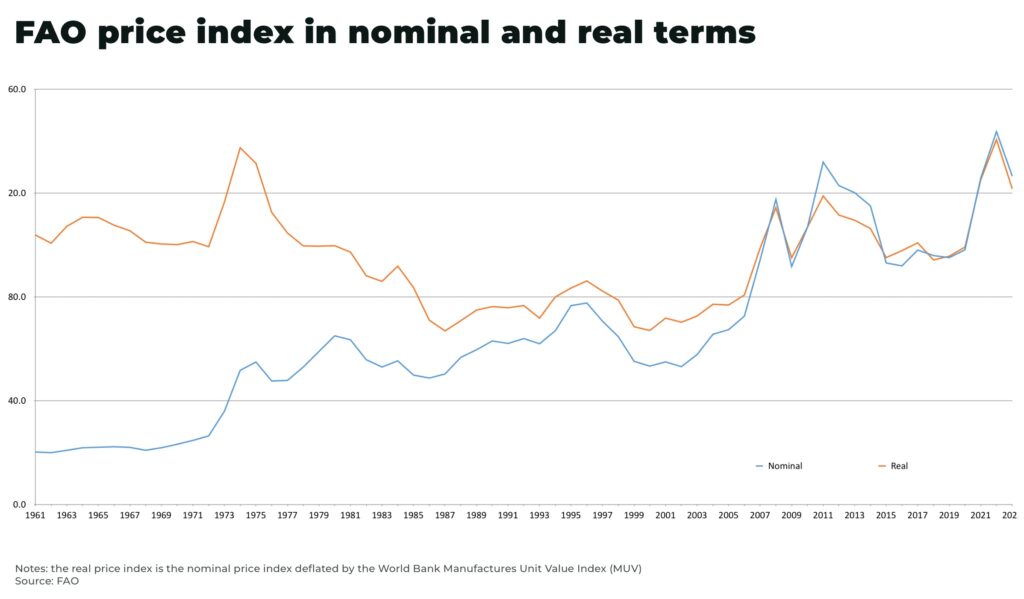 The FFPI's rebound in July was led by a solid rise in the vegetable oils price index, partially offset by a significant decline in the sugar price index, together with small decreases in the price indices for cereals, dairy and meat.
As a series of crises spike food prices, threaten economic and political stability across the world, new opportunities in the enormous and complex global food and agriculture industry — worth an estimated US$5 trillion — are opening up. So where should investors even start?