Current mining capacity will need to increase by over 250 mines to meet dramatic increases in critical mineral demand by 2030, according to a new report by the Energy Transitions Commission.
The number could be significantly higher without increased efficiency and recycling gains.
Benchmark Source projects that at least 384 mines for graphite, lithium, cobalt and nickel will be needed by 2030 to meet demand.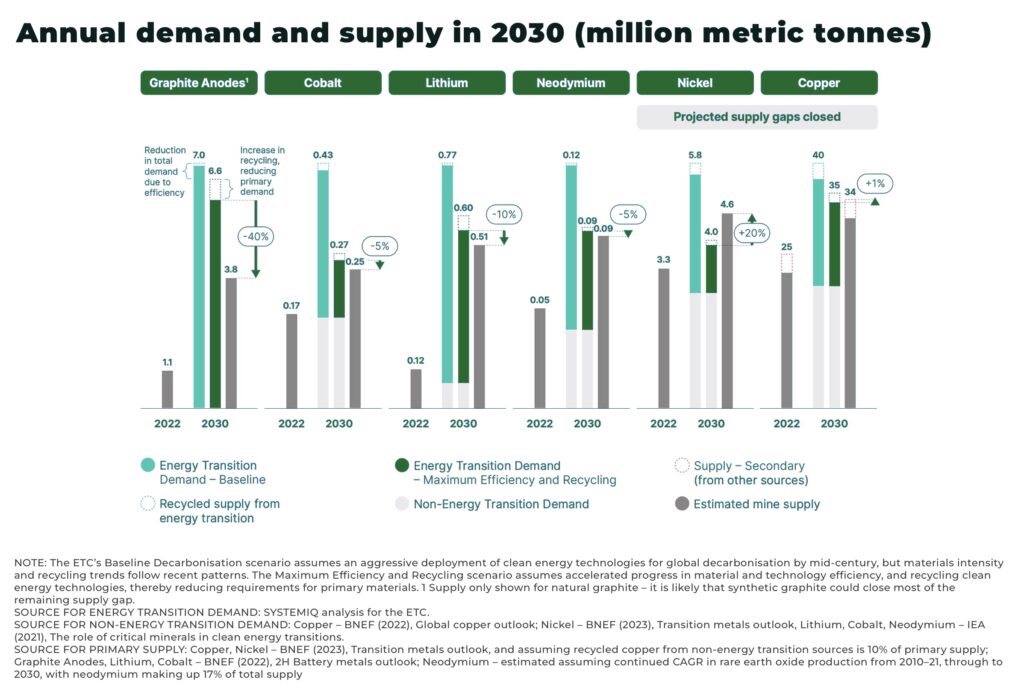 "Non-ferrous capital spending has averaged around $45 billion each year over the last two decades, well below the $70 billion needed yearly through to 2030 to expand supply. Significant investments in processing and refining capacity, of $70–100 billion each year through to 2030, will also be needed.34 Achieving this will need investors to understand the important role metals mining and refining must play in the energy transition"

— Energy Transitions Commission, Material and Resource Requirements for the Energy Transition
To meet this demand, the report suggests four key challenges need to be met:
rapid scale-up in supply
diversify and build resilient and secure supply
minimising adverse environmental and social impacts
improved technology and increased recycling
As we have highlighted on The Oregon Group, to meet this demand with secure supply, the West needs to unlock the opportunity in mining permits: