The global copper mining industry has seen a significant rebound after prices hit record highs in 2021 — yet investment in exploration and new mines remains low.
"Capital spend on copper projects is estimated to have been only $14.42 billion in 2022, based on Mine Economics' universe of coverage. There was an estimated 0.1% reduction year over year in development capital expenditure for copper projects in 2022, and a further decrease of 18.7% is projected for 2023"

S&P Global Market Intelligence, Copper miners enjoy high profits, but development capital expenditure lag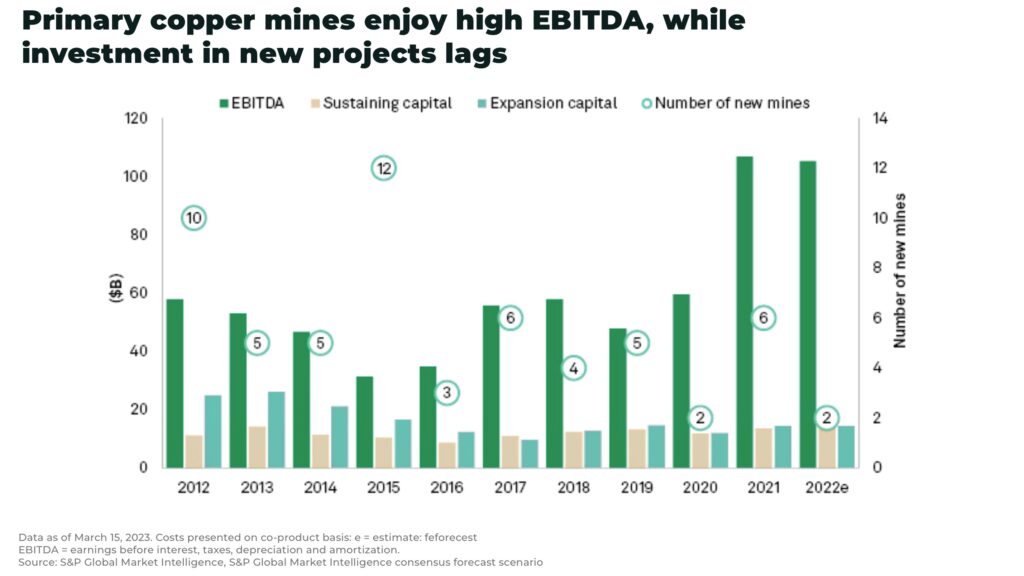 The shortfall in brining new copper supply online comes as copper demand is forecast to increase by more than 100% by 2035, from current production of 25 million metric tons (MMt) to 50MMt. This will continue to grow to 53MMT by 2050.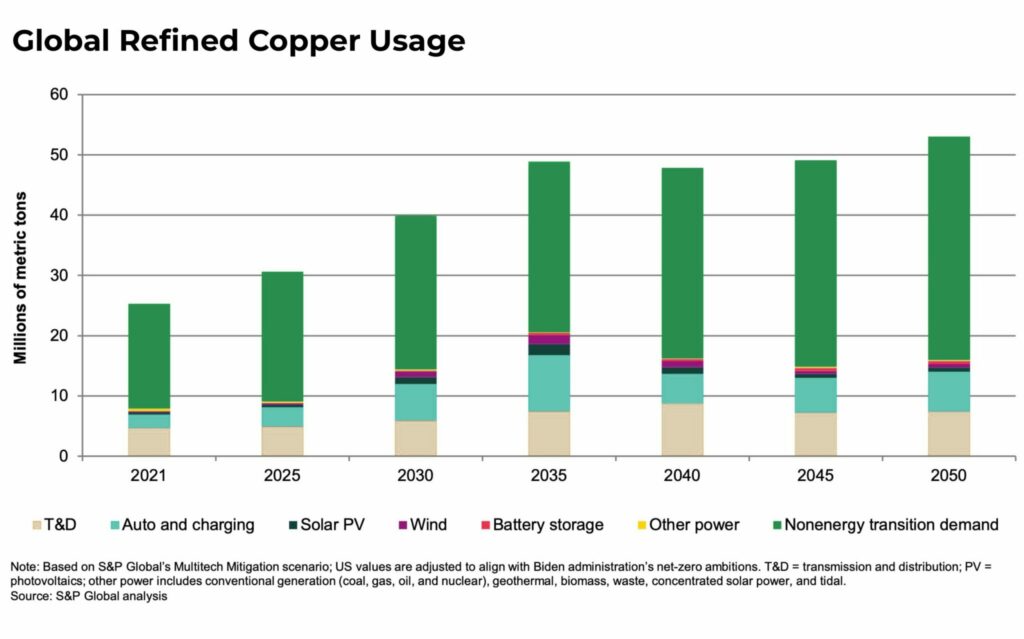 Find out more: