A boom in solar, wind and energy storage systems by 2030 will power more than 100 million homes, according to BloombergNEF.
The projects will include:
358 gigawatts of solar panels
137 gigawatts of wind turbines
111 gigawatts of energy storage
The clean energy boom in the US has been accelerated by President Joe Biden's landmark legislation that leverages tax credits and federal support for state and private investment.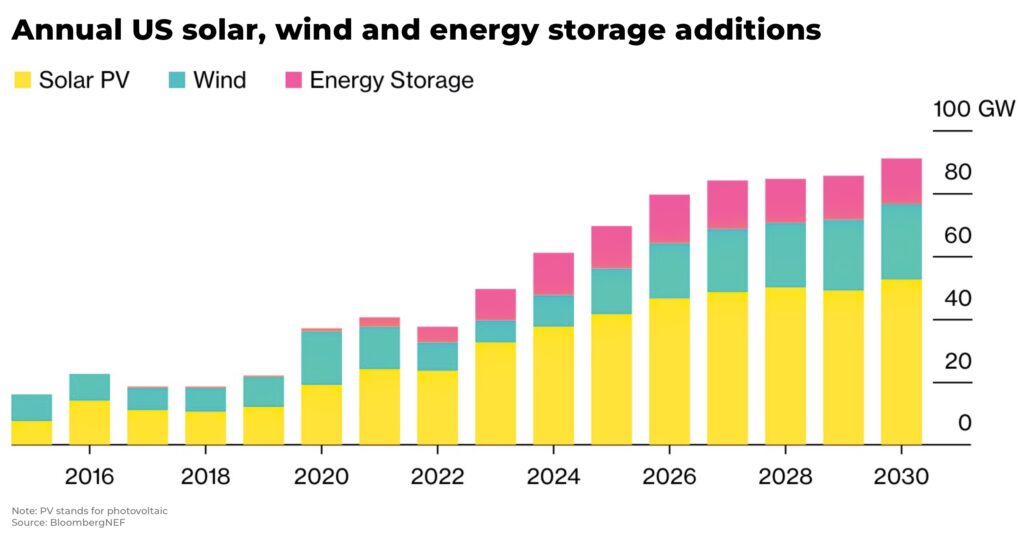 All of these projects will need a significant amount of minerals.
Read our latest analysis on how America's ambitious plans could support demand worth almost $160 billion at today's values for copper, cobalt, lithium, graphite and nickel by 2040.