Copper demand in China has "suprised to the upside" this year, growing 8% from 2022, according to new Goldman Sachs analysis.
The growth has been driven by surging demand for solar energy and other renewable energy, green technologies, electric vehicles, as well as copper's leverage to late-cycle property growth/completions.
copper demand is up 154% y/y year-to-date for solar installations
copper demand in the EV sector has been growing +31% y/y ytd vs +93% y/y FY22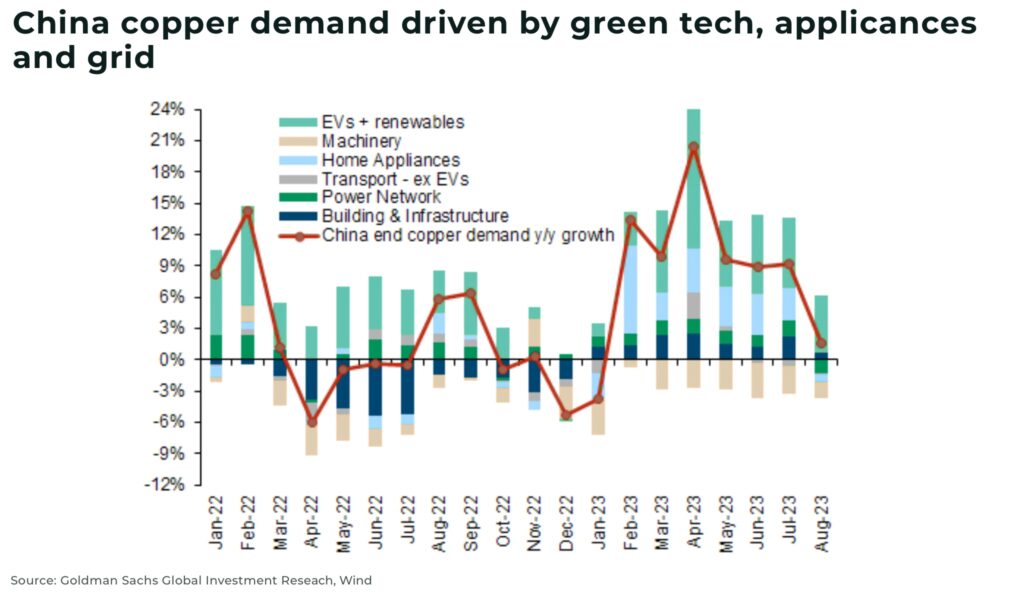 This demand from China has offset headwinds dues to a global manufacturing slowdown.
And there is a risk that extremely low levels of inventories could lead to significant price risks. Goldman Sachs estimates deficits into 2024 of 201kt and 387kt in 2025.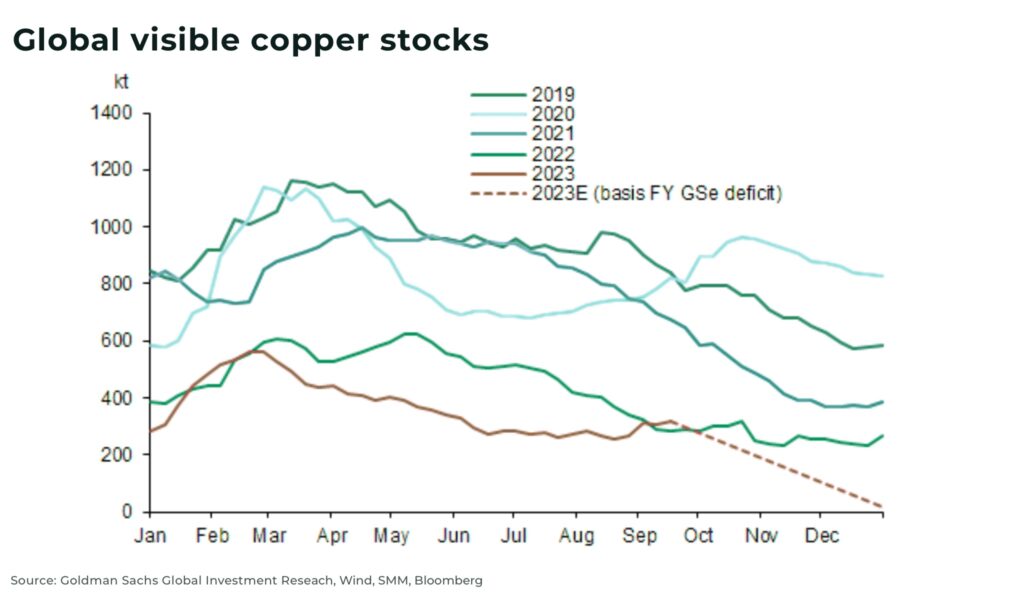 According to our latest report, global supply of copper, essential for a host of industries and crucial to green technology and the global energy transition, is expected to face a supply gap of nearly 10 million mt within the next ten years: