Hedge Funds are starting to increase their exposure to uranium stocks, according to a new report by Bloomberg.
The report profiles four managers who see nuclear power and uranium as vital to the green energy transition and a low-carbon future. For example, the IEA estimates global nuclear capacity needs to double by 2050.
Terra Capital
Segra Capital
Argonaut Capital Partners
Anaconda Invest
Matthew Langsford, who runs a US$110 million natural resources fund at Sydney-based Terra Capital, says the outlook for uranium prices means "the equities could see dramatic upside, 50%, 100%, possibly more."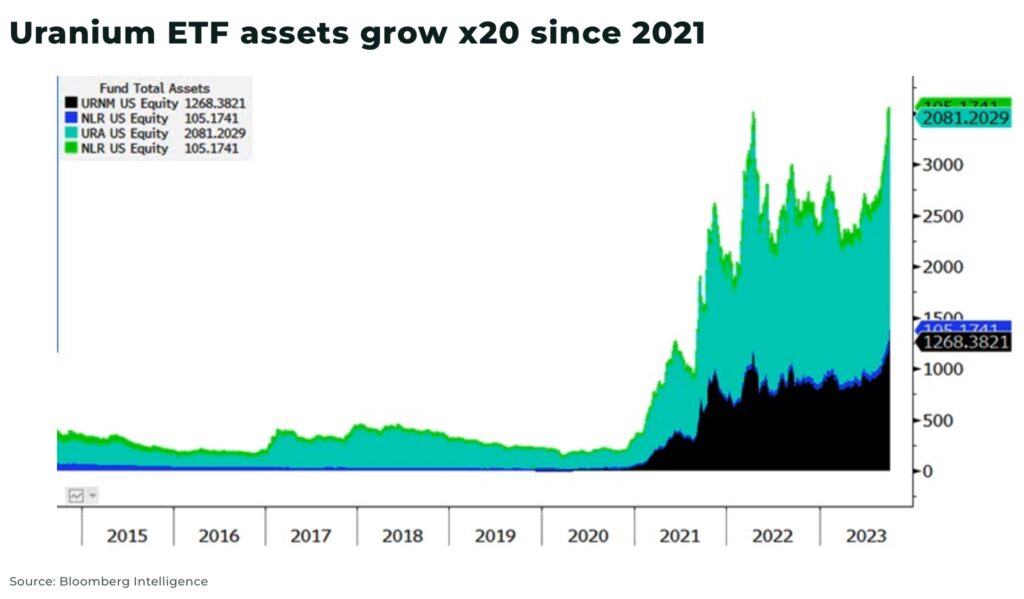 Our report on the start of a 10-year bull market in the uranium market, which will be positively impacted by a large net increase in global nuclear reactors, which require uranium as fuel.