Manufacturing activity in China has expanded at the fastest rate for more than 10 years, rising to 52.6 from 50.1 in January, according to China's National Bureau of Statistics. Analyst expectations were forecast for 50.5.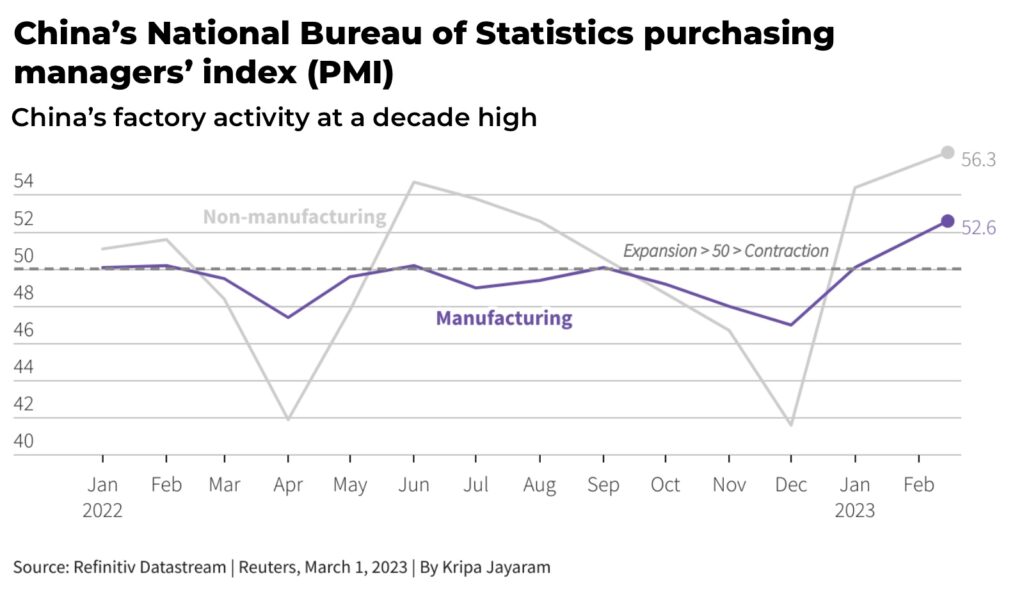 Construction activity, part of the official non-manufacturing PMI, also increased, standing at 60.2 from 56.4. This expansion is partly due to government financial support to complete stalled projects.
When a diffusion index goes above 50, it signals expansion.
The growth comes as China removed Covid restrictions and began to reopen it's economy.
Find out more on what the re-opening of China's economy means for the global economy and commodity prices with our latest analysis: