Investment by 20 of the world's largest mining companies, with a significant portfolio in developing energy transition minerals, increased 20% in 2021 and 30% in 2022, according to the IEA's new Critical Minerals Market Review 2023 report.
The global market for critical minerals needed for the energy transition and to meet net-zero targets has doubled in value over the last 5 years. It is now worth an estimated US$320billion — equivalent to the value of the iron ore market.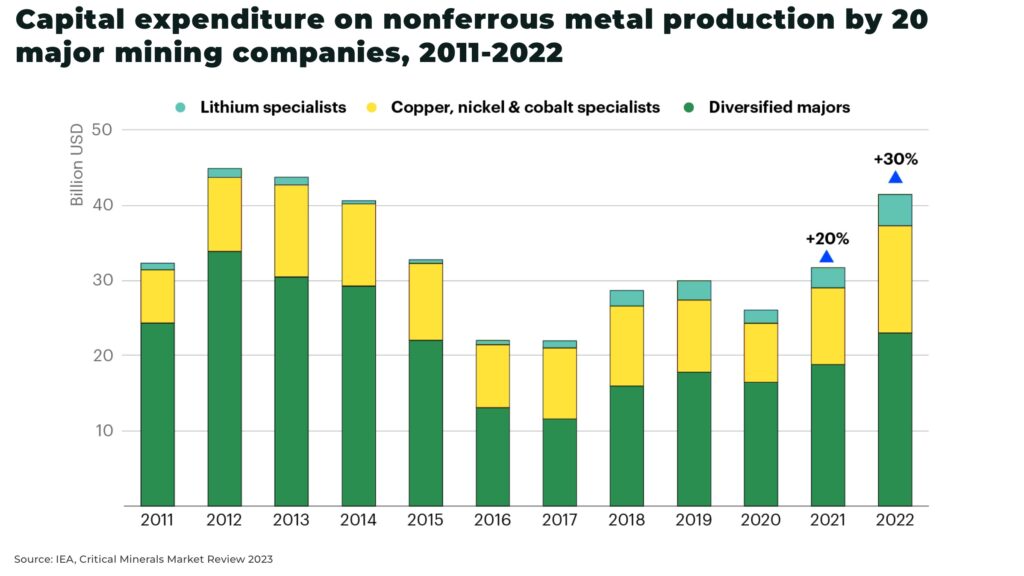 "Companies specialising in lithium development recorded a 50% increase in spending, followed by those focusing on copper and nickel. Companies based in China nearly doubled their investment spending in 2022"

— IEA, Critical Minerals Market Review 2023 report
Canada and Australia are market leaders with over 40% growth year-on-year, notably in hard-rock lithium projects. Exploration activities are also expanding in Africa and Brazil.
Uranium also experienced a significant surge in spending by 60% due to renewed interest in nuclear power amid concerns over Russian supplies.
Nickel was a close follower with a 45% growth rate for exploration.
The prices of many critical mineral prices, after a surge in 2021 and 2022, moderated in 2023 but remain well above historical averages.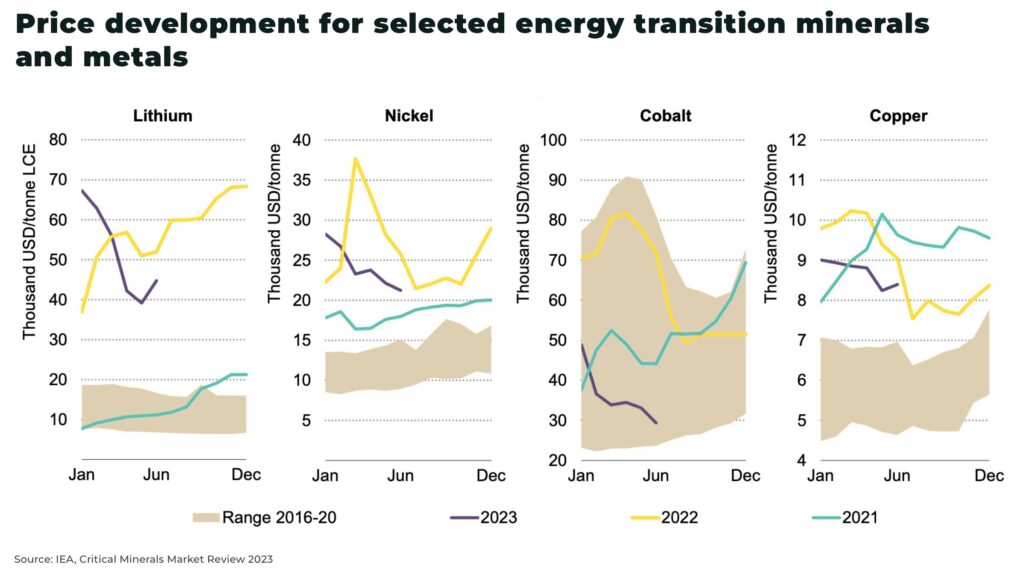 The energy transition will need more copper than all the world has consumed from 1900-2021. Copper demand is forecast to double from 25 million metric tons in 2022 to 50 million metric tons by 2035. Can America's copper supply keep up?