The annual US Geological Survey Mineral Commodity Summaries report, highlights US mines produced approximately an estimated $3.6 billion increase over the 2021 revised total of $94.6 billion.
The mineral commodities include cement, iron ore and sand and gravel; precious metals such as gold and silver; as well as rare earth minerals such as lanthanum, neodymium and dysprosium.
The increase in consumption of nonfuel mineral commodities compared with that in 2021 is attributed to the continued recovery of markets from the impacts of the global coronavirus pandemic in 2020.
"Industries that use nonfuel mineral materials created an estimated $3.64 trillion in value-added products in 2022, which represents a 9% increase from 2021"

— said Steven M. Fortier, USGS National Minerals Information Center director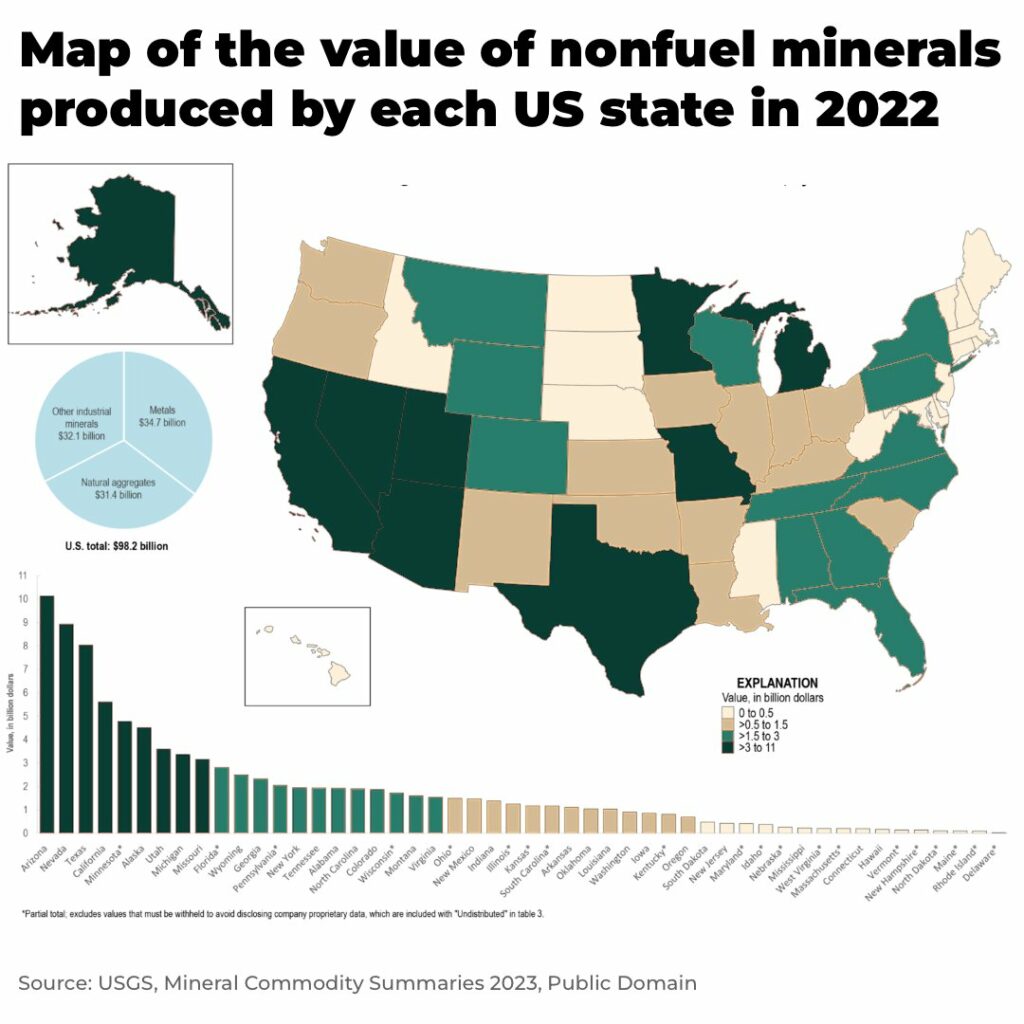 We explore the potential for US mining in our latest analysis — and the need to unlock the opportunity in mining permits.