US liquefied natural gas (LNG) developers are set to approve three export projects capable of processing 5.1 billion cubic feet per day (bcfd) of gas in the first half of the year, a record volume for new LNG projects in any year.
The combined 5.1 bcfd of gas is the most US approved volumes in one year since 2014, when three projects capable of processing 4.9 bcfd won financial go-aheads. The seven US export plants now operating can turn about 13.8 bcfd of gas into LNG.
The approvals come as Europe's LNG imports are now higher than natural gas imports via gas pipelines, with natural gas imports from Russia falling 35% in 2022.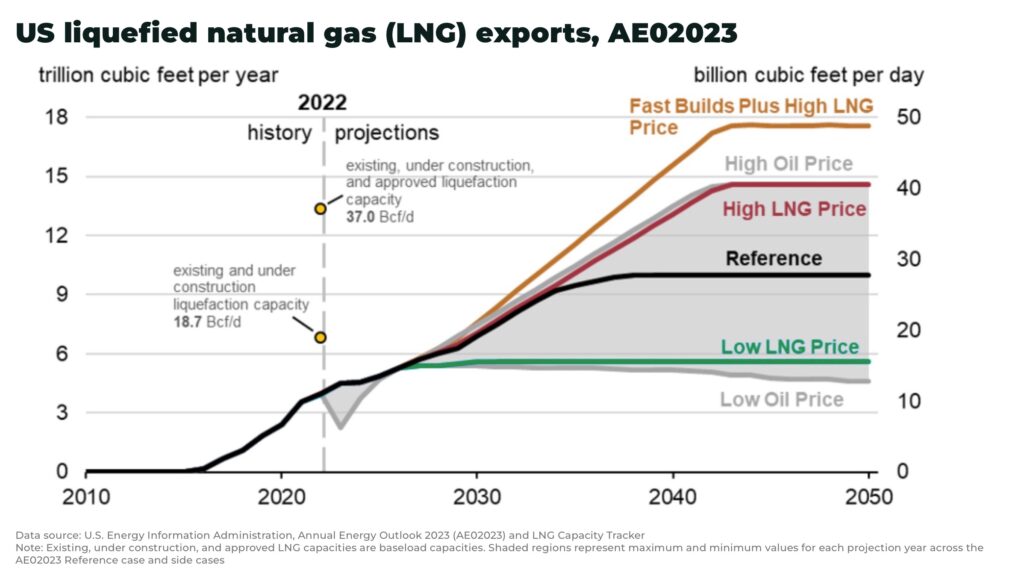 In Germany, the state-controlled SEFE Securing Energy for Europe (SEFE) and Venture Global LNG, an important provider of LNG from the US, have signed a long-term LNG sales and purchase agreement.
Under the agreement, SEFE will purchase 3 bcm of LNG per year from Venture Global's CP2 LNG facility in Louisiana, US for 20 years additionally to existing collaboration. This accounts for approximately 30 cargoes per year.
Our analysis on how the US became the world's largest exporter of LNG with demand forecast to double by 2030: