Across the US, China, and Western Europe, electric vehicle (EV) sales grew by over half in Q2 2023, compared to Q2 2022, according to a new report by PWC Strategy&.
in ten major West Europe economies (inc Germany, UK, France), EV sales increase 49%, compared to 17% last year
in the US, the market grew 67% compared to 19% in Q2 2022
and in China, 49% in Q2 2023 vs 29% in Q2 2022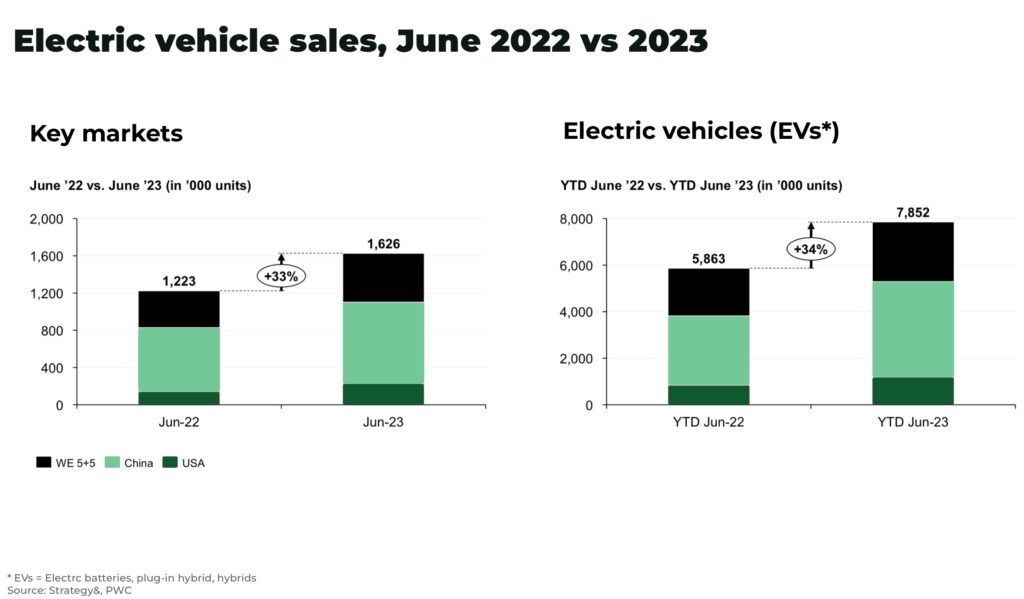 With an average global market share of 13%, EVs are not yet mass market, but are now beginning to close in on, what PWC refers to as the "inflection point". This is especially so in the three biggest European economies with EV share YoY growths between 32% and 48% in H1 2023.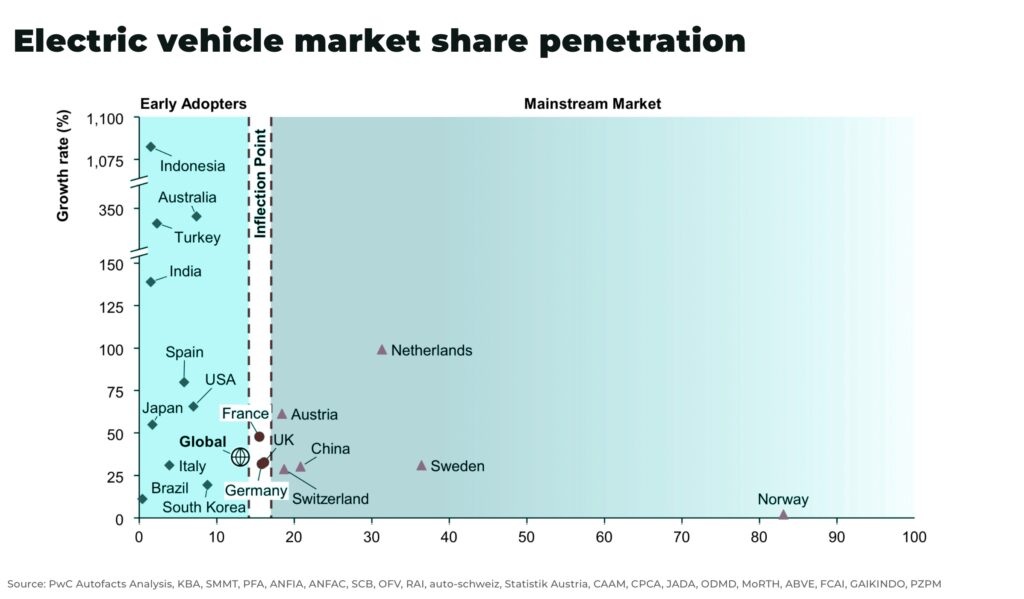 The proportion of electric vehicles (EVs) sold globally are forecast to rise more than tenfold from 3% in 2020 to 32% by 2030. This could rise to 58% in 2040.
We calculate this growth has the potential to create demand for cobalt, lithium and nickel worth $300 billion in 2030 at today's prices. Read more: