The latest report from the World Gold Council revealed gold demand hit 4,741t, an 18% y-o-y increase, the highest annual total since 2011.
Demand from central banks doubled to 1,1326t in 2022 (from 450t in 2021), hitting a new 55-year record high.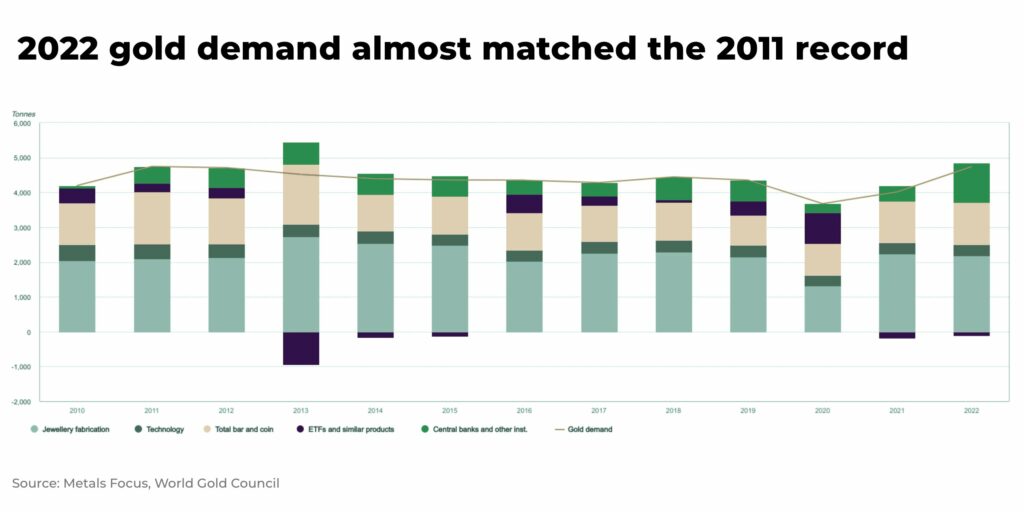 "Last year we saw the highest level of annual gold demand in over a decade, driven in part by colossal central bank demand for the safe haven asset. Gold's diverse demand drivers played a balancing act as rising interest rates prompted some tactical ETF outflows, while elevated inflation spurred on gold bar and coin investment. In the end, overall investment demand was up 10% on the previous year"

— Louise Street, Senior Markets Analyst from the World Gold Council
Read our latest analysis on the Great Gold Rush of 2023.