Peru's third largest mine, Las Bambas, has reportedly not exported any copper concentrate since January 3, and Glencore's large Antapaccay mine is also facing "restricted" capacity.*
UPDATE: Glencore has now suspended operations at Antapaccay copper mine after protesters set fire to the workers' area of the camp, demanding the mine cease its operations.
Protests have blocked the main road that both mines share for access to the port. The unrest in Peru comes after the ouster and arrest of President Pedro Castillo.
Peru is the world's second-largest copper produce and the two mines together represent almost 2% of global copper supply.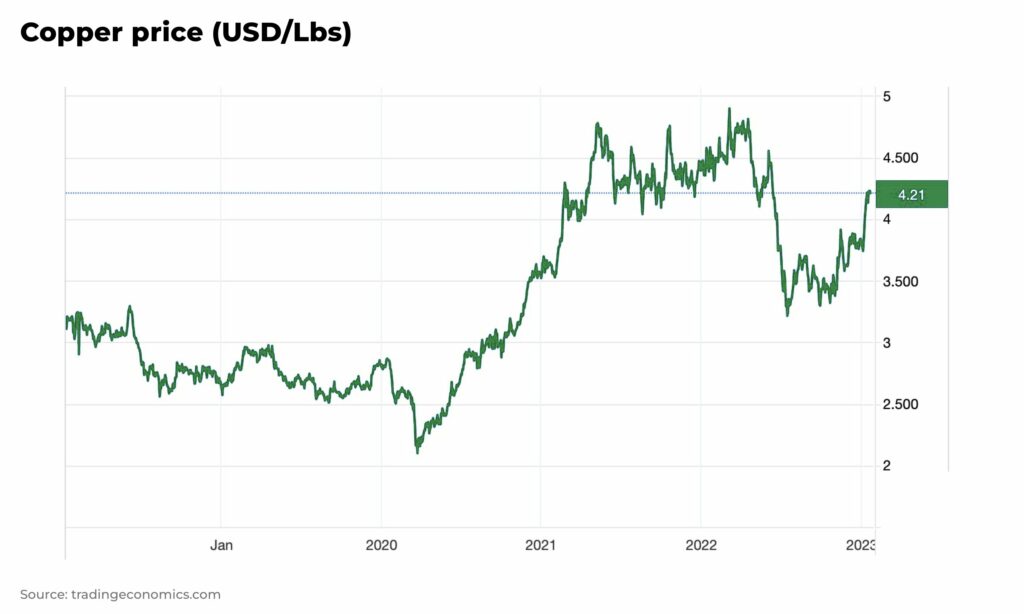 *UPDATE: