In 2022, global investment in the energy transition increased 31% from 2021, totaling totaled US$1.1 trillion, according to a new report by BloombergNEF. This is approximately the same amount as invested in fossil fuels, for the first time.
But this is just the beginning, with the transition investment needing to average more than 3x this level until 2030 to get on track for BNEF's Net Zero Scenario.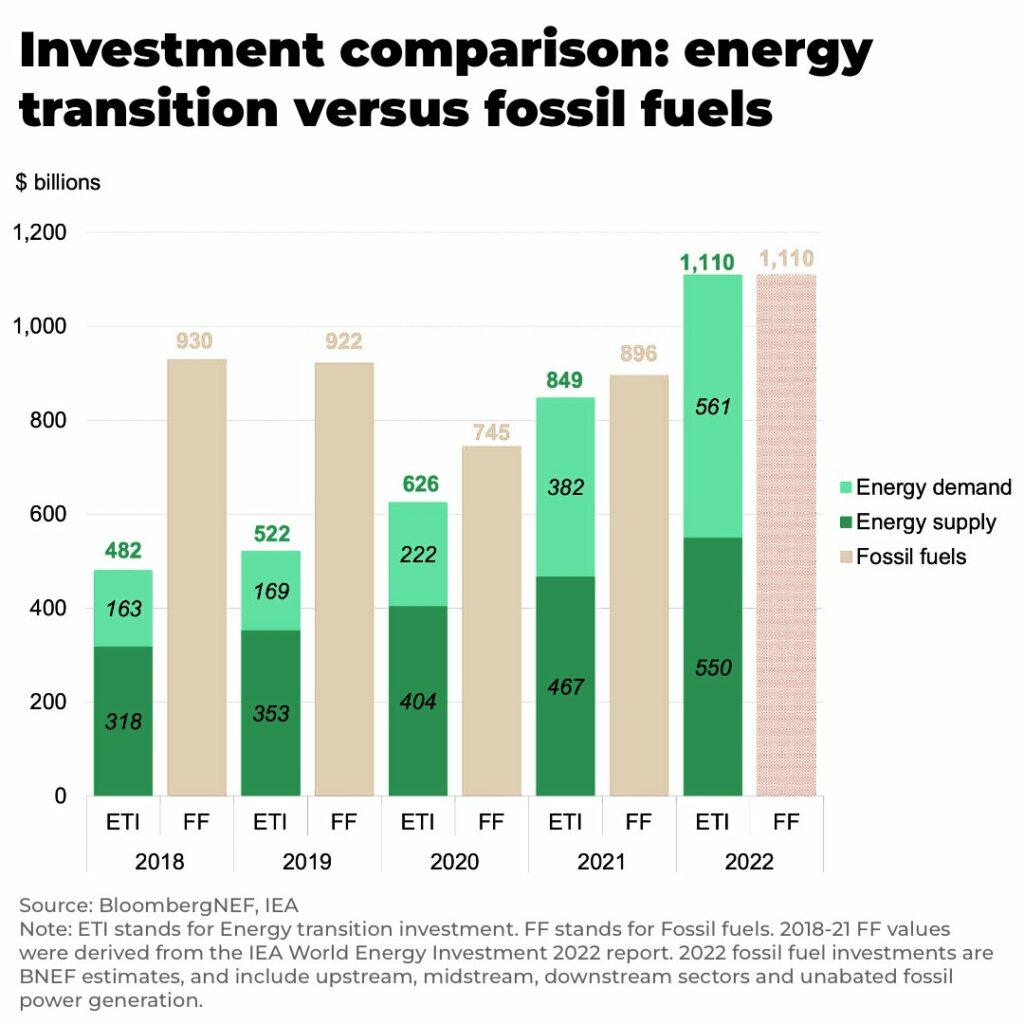 Renewable energy, including wind, solar, biofuels and other renewables, remained the largest sector with a new record of US$495 billion in new investments. Investment in electrified transport, including EVs and charging infrastructure, increased 54% to US$466 billion.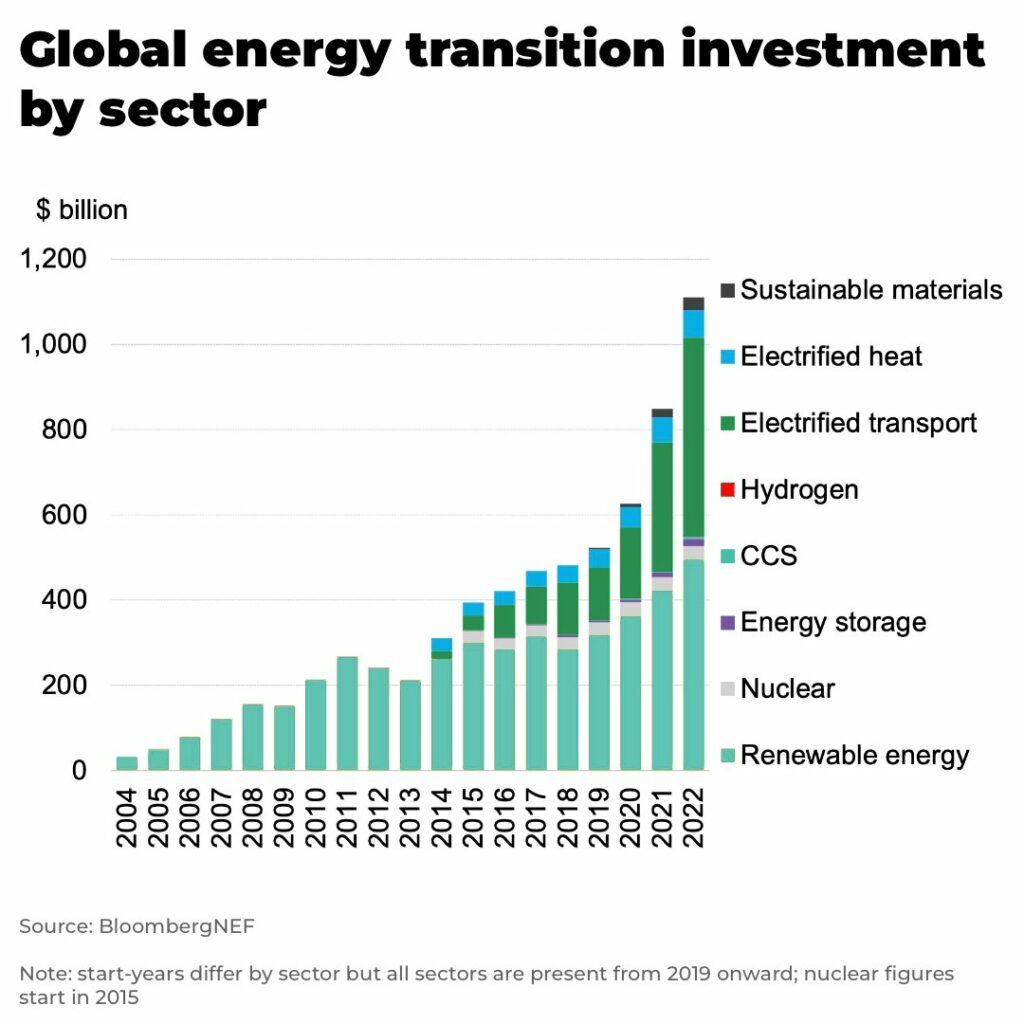 As subscribers to The Oregon Group know, the energy transition is a trend we believe will be critical to commodities investments in the coming decade.