The EU and UK have imported more than 16 million barrels of diesel from December 1-10. If this rate of imports continues it would be the second-highest for 10 years.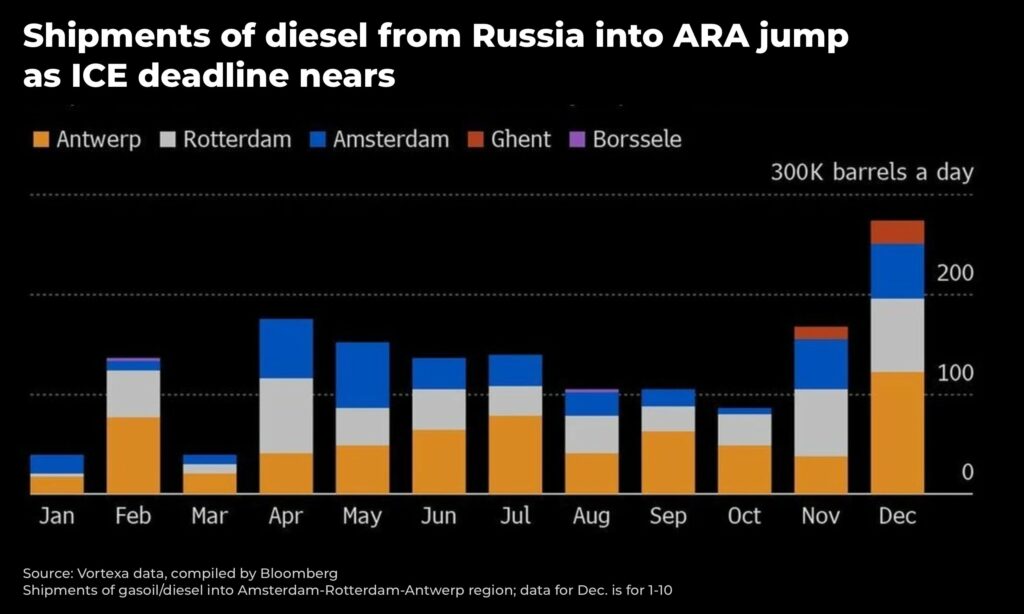 The surge comes ahead of a deadline on February 5 2023, when the EU ban on all imports of Russia oil product imports comes into effect. December is the last month that traders of ICE Gasoil (the main diesel futures market in Europe) will be allowed to deliver physical Russian fuel into storage in the ARA (Antwerp-Rotterdam-Amsterdam) region.
The problem is, despite the surge, it's not clear how the EU will make up for the shortfall in diesel once stocks have been used up.
For more info, read our latest analysis on the global diesel crisis.