Renewable and nuclear energy will meet 90% of additional electricity demand from 2023-2025, according to the latest Electricity Market Report from IEA.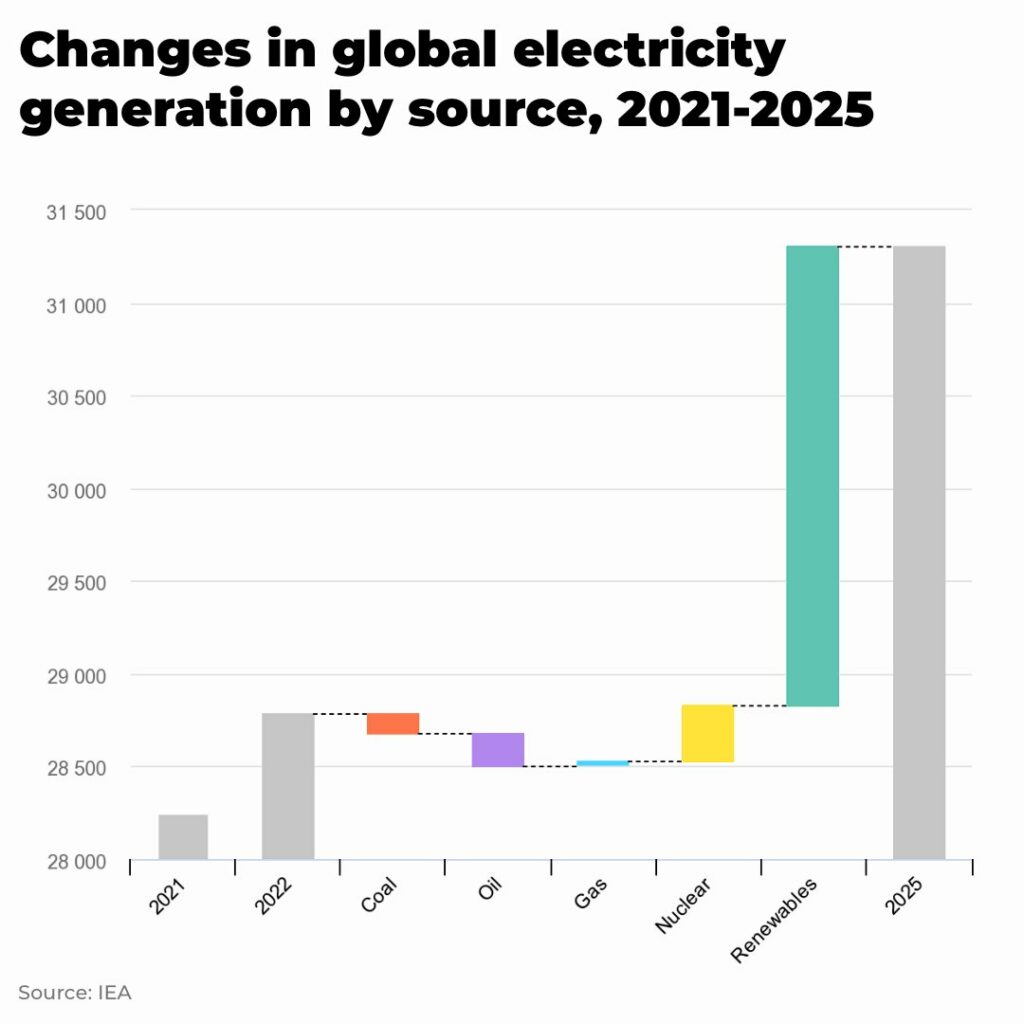 China will account for 45% of this growth in renewable energy, followed by the EU with 15%.
"The increase in nuclear output results from an expected recovery in French nuclear generation as more plants complete their scheduled maintenance, and from new plants starting operations, largely in Asia"

— IEA, Electricity Market Report 2023
As the energy transition gathers pace, so metals will be in increased demand. Keep ahead of the market with our investment insights across commodities, trends and technology.
The rise of nuclear energy will need uranium. Our latest report looks at the start of the new uranium bull market.