The United States, China, Europe and India are forecast to account for 80% of biofuel consumption growth in the accelerated case, according to a new report — Renewables 2022, focusing on analysis and forecast to 2027 — by the International Energy Agency (IEA).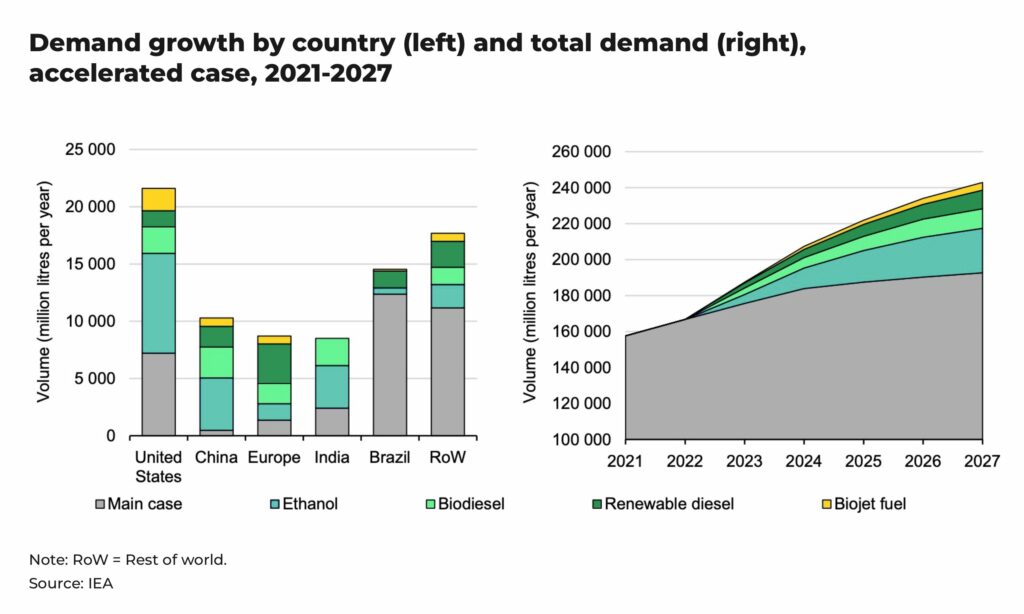 Renewable diesel will makes up the largest share of this year-on-year expansion, encouraged by investment policies in the US and Europe.
Read our analysis biodiesel and the global diesel crisis, and how to solve the underlying problems.