Driven by surge in demand in Europe and Asia, boosted by the Inflation Reduction Act, production in the North American natural gas market will increase to 29 billion cubic feet per day (bcfd) from 2022-2033, according to new report by Wood Mackenzie.
"The North America gas market expansion for the next decade will be equivalent to adding two new Permian basins. As Europe diversifies to more secure supply sources and international buyers across the globe seek reliable low cost supply, North America is poised to deliver."

— said Dulles Wang, Director, Americas Gas and LNG Research for Wood Mackenzie.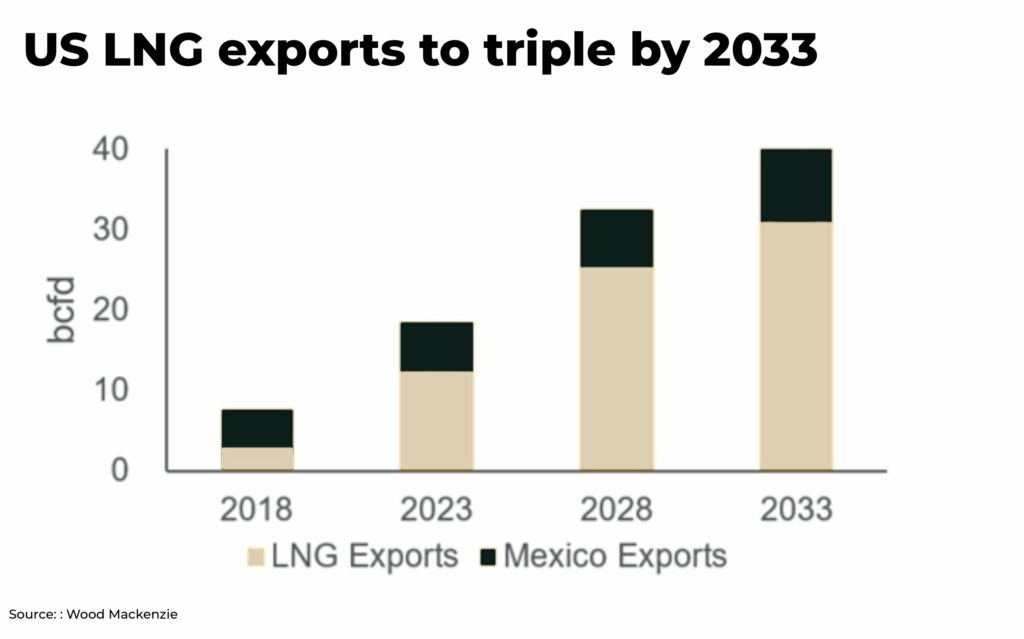 With America is now the world's largest LNG exporter, this is a unique opportunity for investors. You can read more on our analysis: America sets sails to meet global LNG demand
We will be watching this space closely, particularly as US domestic natural gas prices are now competing on globally, impacting the prices of domestic gas and regional politics as winter approaches.