Global food prices have fallen back to levels seen before Russia's invasion of Ukraine, but remain historically high.
The decline in prices in December was driven by a steep drop in the international prices of vegetable oils, together with some declines in cereal and meat prices, but partially counterbalanced by moderate increases in those of sugar and dairy.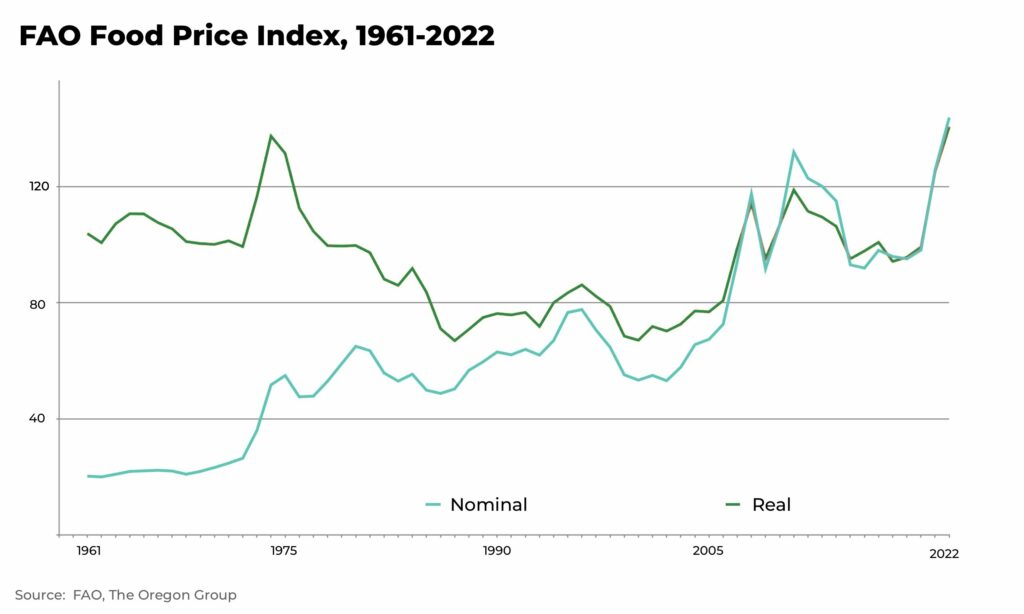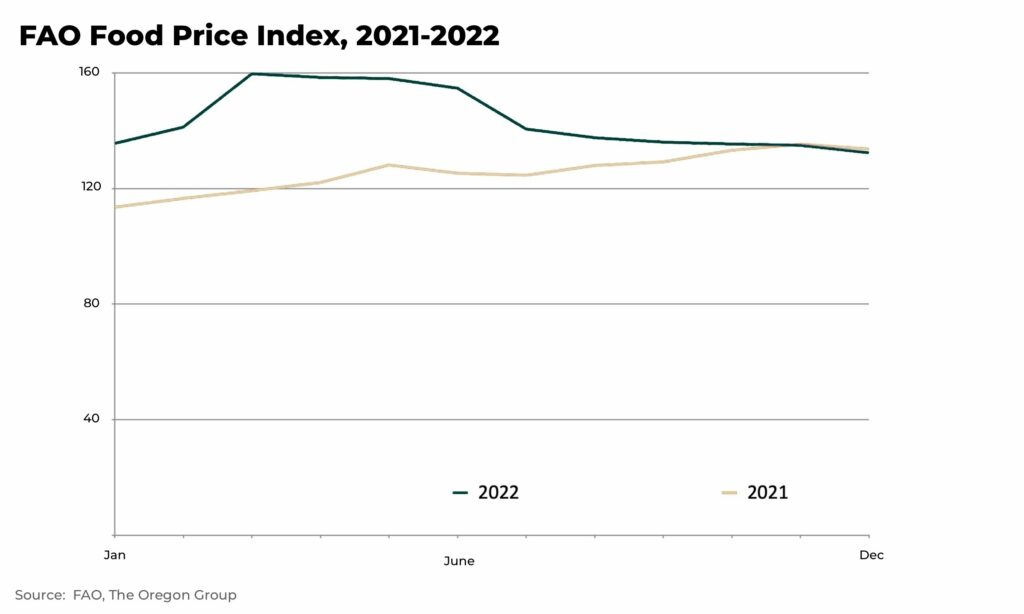 Read our analysis the current food price crisis and whether technology support agriculture to grow more and cheaper food.