Forecasts suggest revenues for copper, cobalt, manganese, nickel, graphite and lithium could more than double by the end of the decade. Africa accounts for over 40% of global reserves of cobalt, manganese and platinum – key minerals for batteries and hydrogen technologies.
"Africa's vast resources of minerals that are critical for multiple clean energy technologies are set to create new export markets, but need to be managed well"

IEA, Africa Energy Outlook report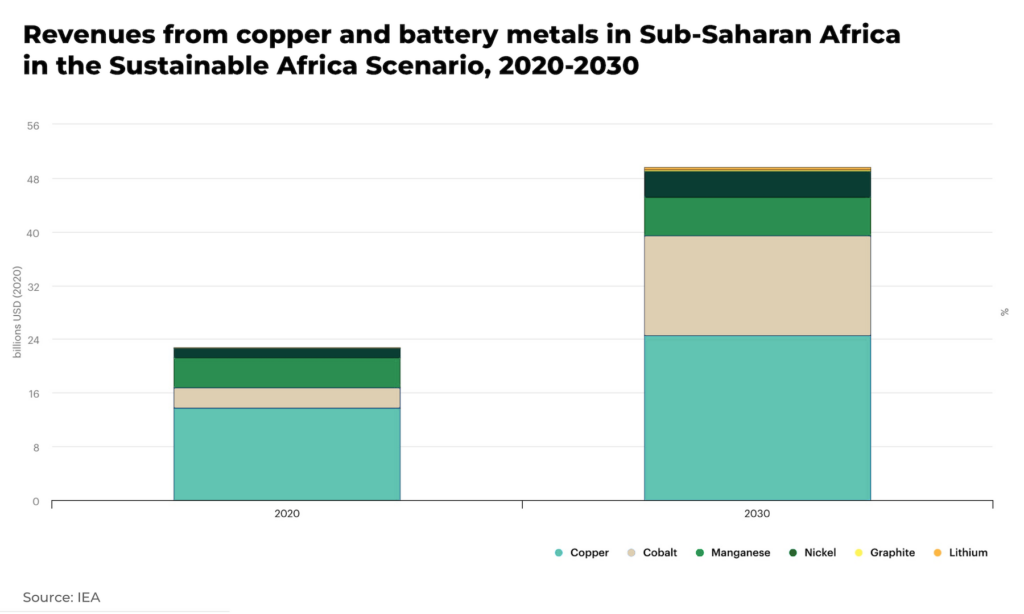 For interested investors we recommend reading our latest post: one thing investors need to know before investing in Africa.